Tortoise-Smuggling Ring Exposed in Bangladesh: Today's Pic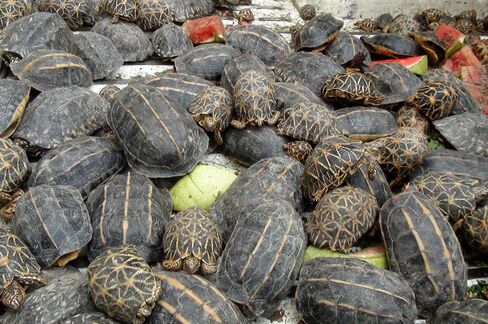 Tortoises are pictured at the Shahjalal International Airport in Dhaka on April 17, 2012. Bangladesh customs authorities seized more than 400 tortoises at the country's main airport as the reptiles were being smuggled from India to Thailand, an official said.
Visit www.bloomberg.com/sustainability for the latest from Bloomberg News about energy, natural resources and global business.
-0- Apr/18/2012 13:33 GMT
Before it's here, it's on the Bloomberg Terminal.
LEARN MORE