Building the U.S. Power Grid: Today's Pic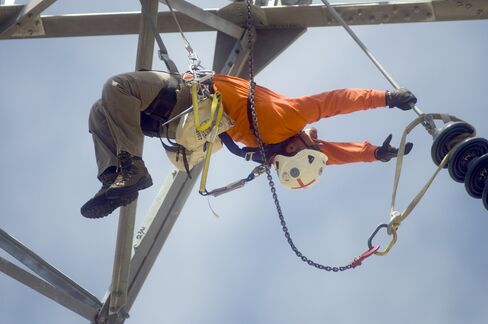 A contractor hangs upside down during construction of San Diego Gas & Electric Co.'s Sunrise Powerlink, a 117-mile, 500-kilovolt electric transmission line that runs from Imperial county to San Diego, California.
SDG&E, a subsidiary of Sempra Energy, provides energy to 3.4 million consumers in San Diego and southern Orange counties.
Visit www.bloomberg.com/sustainability for the latest from Bloomberg News about energy, natural resources and global business.
-0- Apr/10/2012 16:10 GMT
Before it's here, it's on the Bloomberg Terminal.
LEARN MORE