UBS Loses Fifth Analyst in Exodus From Japan Equity Desk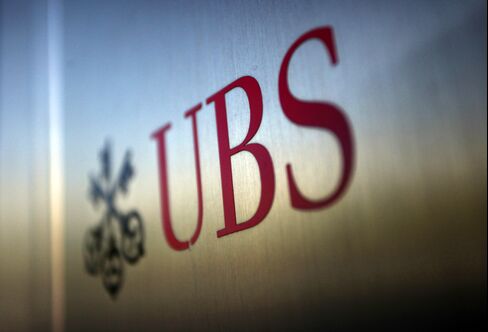 UBS AG, Switzerland's biggest bank, said that four Tokyo-based equity analysts and its chief stock strategist Shoji Hirakawa have left the firm.
Mariko Eguchi, a Tokyo-based spokeswoman for the bank, confirmed the departures in phone interviews. She declined to comment on the timing of the moves, whether they were voluntary, whether the employees were replaced or how many people are left on the equities desk.
"UBS is committed to offering a Japan research franchise that sustainably delivers local insight with regional and global perspective," Eguchi said in an e-mailed statement. "We are continuing to invest strategically in that platform as appropriate."
The departures come a week after Nikkei Veritas magazine ranked the research team second in Japan behind Nomura Holdings Inc. UBS Chief Executive Officer Sergio Ermotti said in November he plans to cut 2,000 jobs in investment banking by 2016 to help cut risk and boost profit after the Zurich-based bank last year took a $2.3 billion loss from unauthorized trading.
Fumihide Goto, an analyst covering makers of electronic parts, Shinsuke Iwasa, who covered media stocks, and Aya Fujiki, an insurance company analyst, have left the company, Eguchi said yesterday. Energy analyst Sakura Shimizu also departed, Eguchi confirmed by phone today.
Hirakawa, who started at UBS in 2002 according to data compiled by Bloomberg, was ranked Japan's fifth-best equity strategist by Nikkei Veritas in its March 25 issue. Goto was the No. 2 analyst for the electronic-parts sector, according to the magazine.
Before it's here, it's on the Bloomberg Terminal.
LEARN MORE