Indies Sue Over Express Scripts-Medco Merger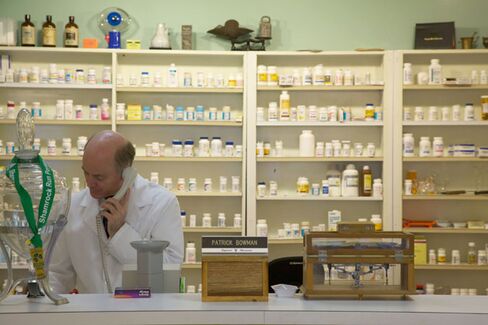 Independent pharmacists and their advocates greeted today's federal approval of a $29.1 billion merger between two giant pharmacy benefit-management companies with shock and dismay. The fierce campaign against the acquisition by Express Scripts of Medco Health Solutions, pending since last July, attracted support from 80 members of Congress and several state attorneys general. It also drew expressions of concern from newspaper editorial boards and from consumer and patient advocates across the country.
Many tracking the deal had expected that any approval would come with some strings attached. U.S. Federal Trade Commission Chairman Jon Leibowitz had moved for a consent agreement that would have prohibited Express Scripts from engaging in conduct that would hinder expansion of competition, but his proposal was not supported and was withdrawn. One of the four FTC commissioners, Julie Brill, abstained from voting and issued a dissent calling the merger an "industry game changer" that would create a "a merger to duopoly with few efficiencies in a market with high entry barriers—something no court has ever approved." The three remaining commissioners voted to approve the deal.
The opposition predicted that the merged companies would control such a large portion of the prescription drug market that they could substantially cut reimbursement rates and force so many patients into mail-order dispensaries that independent brick-and-mortar stores would go out of business. "The simple reality is this will be a negative impact on my business," says Chuck Kray, an independent pharmacist since 1982 who owns four retail and two nursing home pharmacies that employ about 100 in central Pennsylvania. "In my mind, it's one more very negative blow to independent pharmacy and pharmacies in general."
Brett H. Barker, a pharmacist and director of clinical services at NuCara Pharmacy in Nevada, Iowa, says he was surprised the FTC approved the deal unconditionally after the fiery opposition that groups such as the National Community Pharmacists Association ignited over the past eight months. The independent pharmacy group represents 23,000 independent pharmacists, half of them located in cities with populations of 20,000 or fewer. Together, they represent $93 billion in U.S. annual health-care spending and dispense nearly 40 percent of all retail prescriptions.
"Just looking at the private insurance market, taking the first- and third-largest PBMs and putting them together guarantees they will have pretty large market share," Barker says. "Both companies have stated their goal is to increase the mail order [prescription] supply chain for regular medications. That's going to be a big concern. Filling medications once in a while for sudden illness is not enough business to keep any small retail pharmacy open."
The merger is likely to ultimately be decided in court. Last week, community pharmacists, along with the National Association of Chain Drug Stores and nine retail pharmacies, challenged the merger's legality in U.S. District Court in Pittsburgh. The plaintiffs have requested that the merger be prohibited until the lawsuit is decided, though many community pharmacists are not optimistic about the legal case being decided in their favor. "I am not going to put too much hope into that avenue," Barker says. He is supporting legislation under consideration that would require more pricing transparency from PBMs and allow independent pharmacies to negotiate collaboratively with the PBMs for their reimbursement rates.
Dana Woods, a pharmacist who has owned Woods Pharmacy and Prescription in Mountain View, Ark., for 26 years, says he'll have to cut employees as more of his patients become covered by the newly expanded Express Scripts. "Of all the insurance I take, Express Scripts is by far the lowest reimbursement. If all my patients were on it, I wouldn't be able to stay in business," he says. In the end, "what's not good for community pharmacy is not good for patients. I can step out from behind the counter and take more time to talk to my patients than a mailman would bringing them their medicine."
Before it's here, it's on the Bloomberg Terminal.
LEARN MORE