UBS Technology Analyst Ramnani Says He Was Dismissed by Bank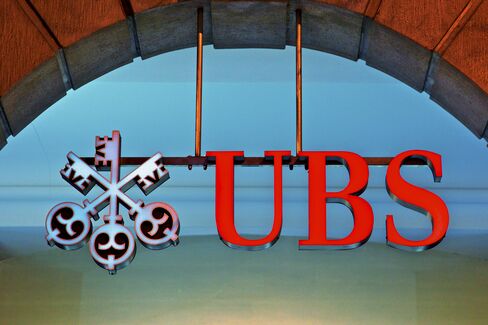 UBS AG, Switzerland's biggest bank, dismissed New York-based technology analyst Arvind Ramnani, according to an e-mail he sent to contacts.
"Just got let go from UBS," Ramnani wrote today, using his e-mail account with the company. "It's been a pleasure working with all of you and I have enjoyed providing you insightful research."
UBS Chief Executive Officer Sergio Ermotti said in November that he plans to cut 2,000 jobs in investment banking by 2016 to help reduce risk and boost profit. Financial firms pared more than 200,000 staff last year as Europe's sovereign-debt crisis lowered commissions and banks braced for regulations that will restrict them from making bets with their own money.
Ramnani wrote about companies including Accenture Plc, Cognizant Technology Solutions Corp., Genpact Ltd. and Sapient Corp. He took over coverage of information-technology services from Jason Kupferberg, an analyst who left the firm last March and later joined Jefferies Group Inc.
Christiaan Brakman, a spokesman for the Zurich-based bank, declined to comment on the e-mail. Ramnani, reached by phone, didn't elaborate beyond the contents of his e-mail.