Li & Fung Raising $500 Million in its Biggest Share Sale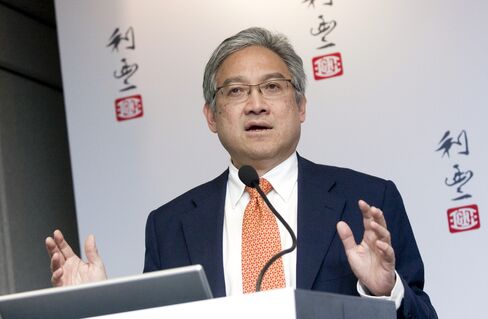 Li & Fung Ltd., the world's largest supplier of clothes and toys to retailers, is raising HK$3.9 billion ($502 million) in its biggest share sale since listing in 1992 as the company seeks acquisitions to spur growth.
Shares of the Hong Kong-based trading company fell 5.2 percent to close at HK$18.58, the biggest drop since November 21, after it offered to sell stock at a 5 percent discount to yesterday's closing price and below the midpoint of a range marketed to investors, according to a term sheet for the sale.
Li & Fung is seeking funds after reporting a 24 percent jump in 2011 profit last week and a surge in the company's stock price. Companies have raised $9.6 billion in secondary share sales in Hong Kong this year in the busiest first quarter on record amid a rebound in stock markets.
"There are many opportunities" to invest in publicly traded companies raising money, said Binay Chandgothia, a Hong Kong-based portfolio manager at Principal Global Investors.
The company is selling 210 million shares at HK$18.62 each to boost general working capital, which may be used for acquisitions, according to a statement today. Stocks typically decline when a company does a secondary offer at a discount.
"At current gearing levels, the company needs to make share placements if it's going to make large acquisitions to support its expansion," said Bing Zhou, an analyst at Daiwa Securities Capital Markets Co. in Hong Kong. He rates the stock buy.
'Good for Opportunities'
The company sees acquisition opportunities in areas such as beauty and health care, Deputy Chairman William Fung said in an interview last week. Li & Fung's biggest acquisition so far was a HK$8 billion deal to buy Integrated Distribution Services Group Ltd. in 2010, according to data compiled by Bloomberg.
"When things are not looking good in the world in general, it's probably good for opportunities," Fung said in the interview. "Our primary focus would be the markets we sell to, the U.S. and Europe. Europe is not looking very good, there may be opportunities."
Li & Fung has increased earnings by acquiring rivals and entering into supply agreements to sell American and European retailers consumer goods that are mostly made in Asian countries, such as China and Thailand.
Shares of the company surged after the earnings report and the stock is now up 29 percent for the year, compared with the 13 percent gain for the benchmark Hang Seng Index.
The company ended 2011 with $426 million of cash and near-cash items, down from $972 million a year earlier, data on Bloomberg show.
The stock market rebound has provided companies with an opportunity to bolster war chests. This month alone, American International Group Inc. raised $6 billion from a sale of shares in AIA Group Ltd. China Minsheng Banking Corp. raised $1.4 billion in a stock offering on March 26.
Twenty-seven companies have completed additional share sales in Hong Kong since Jan. 1, up from 18 in the previous quarter, data compiled by Bloomberg show.
Before it's here, it's on the Bloomberg Terminal.
LEARN MORE