Nations Follow U.S. Into Shale Gas Fracking: Today's Pic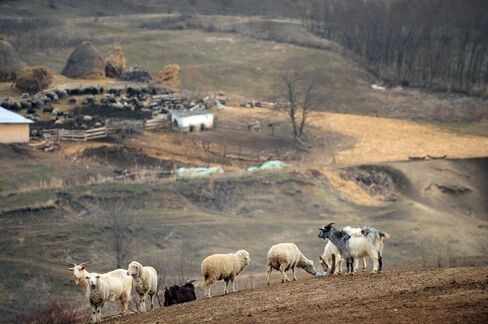 Romania is looking to exploit shale gas reserves in a drive for energy self-sufficiency. Chevron has a concession covering more than 2,300 square miles in the nation's eastern Barlad region. The company plans to drill the first exploration well in the second half of 2012, depending on the licensing process. As in the U.S., critics of exploration warn of environmental risks.
The village of Banca, Romania, about 170 miles from Bucharest, is pictured here, on March 22.
Visit www.bloomberg.com/sustainability for the latest from Bloomberg News about energy, natural resources and global business.
-0- Mar/27/2012 14:20 GMT
Before it's here, it's on the Bloomberg Terminal.
LEARN MORE