The Bats Affair: When Machines Humiliate Their Masters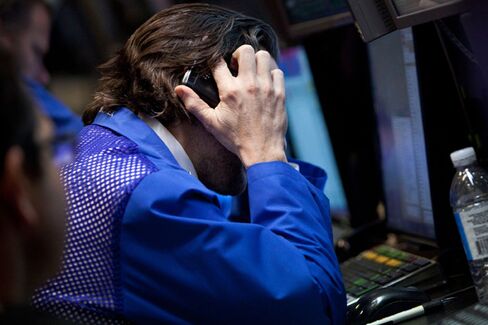 The spectacularly botched initial public offering of Bats Global Markets on March 23 is so rich in irony that it's difficult to know where to begin. What's far less amusing is the prospect that the current era of high-frequency trading, in which powerful computers sift through massive information flows in search of price discrepancies and split-second trades, will bring even more episodes of market mayhem far more costly to investors and the broader economy.
In the annals of business screw-ups, Bats has certainly made its mark. Bats stands for Better Alternative Trading System and the company runs two exchanges that collectively rank third in terms of U.S. share trading, behind New York Stock Exchange and Nasdaq. The Bats exchanges account for 11 percent to 12 percent of daily U.S. equity trading, according to its website. The company came of age with the expansion of high-frequency trading over the last decade and the proliferation of quant-jock-driven electronic firms that dominate the buying and selling of U.S. equities. Bats founder Dave Cummings is chairman and owner of high-frequency trading firm Tradebot Systems.
Today was supposed to be the Lenexa (Kan.)-based company's moment in the limelight as it tried to sell about 6.3 million shares in the $16 to $18 dollar per share range. Instead, something went terribly wrong. The company's shares somehow ended up trading for pennies per share early in the trading day on both the Bats bourse and Nasdaq, according to data reviewed in this Bloomberg story. Then tech investors and Apple fanboys the world over were dismayed when a single trade for 100 shares executed on the Bats market sent Apple's shares to $542 per share, down sharply from recent levels. (The company set a new 52-week high of $609 per share on March 21.) The stock temporarily halted trading and recovered.
It's far too early to know what went wrong, though Bats took the unusual step of withdrawing its IPO late in the trading day. "In the wake of today's technical issues, which affected the trading of certain stocks, including that of Bats, we believe withdrawing the IPO is the appropriate action to take for our company and our shareholders," said Joe Ratterman, chairman, president, and chief executive officer of Bats.
As it happens, the Securities and Exchange Commission has started reviewing whether the trading practices of high-frequency trading firms has given them an unfair advantage over other investors. More fundamentally, it's not clear that the SEC—or even experienced Wall Street traders—really have a handle as to whether computer driven trading is a good thing or a dangerously disruptive one. These days, about 55 percent of U.S. equity-trading volume comes from firms using high-frequency trading strategies, according to Bloomberg.
Stock trading circa 2012 is increasingly controlled by former computer scientists and mathematicians—and the computers at their disposal—that look at stocks not as traditional value investors looking at earnings and growth, but as streams of price data. When, say, the price of a futures contract strays from an underlying stock, the machines pounce and execute a trade. Back in May 2010, during the fabled flash crash, these digital networks temporarily went haywire and triggered a market panic.
High-frequency trading advocates say all this automation creates far more liquidity and makes the markets efficient. That may be true; there is no stuffing this genie back into the bottle. Yet regulators had better figure out whether or not we have the effective safeguards in place to prevent computerized trading system meltdowns from doing serious damage to investors.
Before it's here, it's on the Bloomberg Terminal.
LEARN MORE