UBS Picks Bank of America's Orcel to Push Investment Bank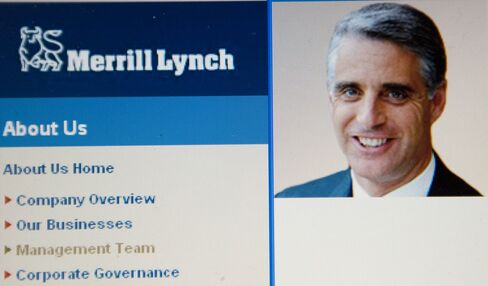 March 23 (Bloomberg) -- UBS AG's hiring of Andrea Orcel, a top Bank of America Corp. dealmaker, to co-lead its investment bank may help revive a division rocked by key departures and last year's $2.3 billion loss from unauthorized trading.
"It's a coup for UBS," said Christopher Wheeler, a London-based analyst at Mediobanca SpA. "It gives clients confidence that you can hire good quality bankers even though you're slashing the business in half."
Orcel, 48, the chairman of global banking and markets at Bank of America, will run the investment bank with Carsten Kengeter, 44, starting July 1, Zurich-based UBS said in a statement yesterday. Orcel will join the group executive board.
Chief Executive Officer Sergio Ermotti, 51, is seeking to bolster the investment bank after it was shaken by the trading scandal that forced the departure of his predecessor, Oswald Gruebel, 68. The bank said last year it will shrink its fixed-income trading business, which will be less profitable under stricter capital rules, leaving it more reliant on its equity and investment-banking businesses for income.
Orcel, who joined Merrill Lynch & Co. in 1992, was among the biggest dealmakers when the firm was independent, leading the team that helped Royal Bank of Scotland Group Plc buy ABN Amro Holding NV in 2008 in the biggest banking takeover. He was named chairman of global banking and markets after Charlotte, North Carolina-based Bank of America acquired Merrill Lynch.
Merrill Lynch Alumni
The Italian banker, who got a reported $33.8 million in compensation for 2008, will be joining other former Merrill Lynch employees at UBS, including Ermotti, Robert McCann, 54, who heads wealth management in the Americas, and Mike Stewart, 43, who heads the equities business.
UBS fell 11 centimes, or 0.9 percent, to 12.81 Swiss francs by 2:57 p.m. in Zurich, trimming this year's gain to 15 percent.
UBS's investment bank endured bouts of contraction and expansion since the division's holdings of U.S. mortgage-backed securities drove the bank to the biggest loss in Swiss corporate history in 2008 and a government rescue.
UBS, which ratcheted down risk after taking more than $57 billion in writedowns and credit losses during the financial crisis, missed out on an investment-banking boom in 2009. It then hired more than 1,700 people across the securities unit to replace bankers who were fired or left, before Europe's sovereign-debt crisis roiled markets. Now UBS is again reducing headcount at the investment bank, while cutting risk-weighted assets at the unit by 145 billion francs ($158 billion), or almost half, by 2016 under Basel III rules.
Erosion of Franchise
Orcel and Kengeter must balance a rebuilding of equities and investment banking, which includes advising clients on mergers, acquisitions and capital-markets transactions, with shrinking in fixed-income sales and trading, the source of the losses in 2008.
"I don't think they felt they were jeopardising their equity and M&A franchises, but some erosion of those franchises was probably inevitable given what was happening elsewhere in the bank," said Matthew Czepliewicz, a banking analyst at Collins Stewart Hawkpoint Plc in London.
UBS put the turnaround of the equities unit in the hands of Stewart, after Francois Gouws and Yassine Bouhara resigned in the aftermath of the trading loss. Orcel will help revive the advisory business, Wheeler said.
'Understands Advisory'
Hiring Orcel "gives clients a view that he's a guy who understands advisory work, understands what we need," said Wheeler. "Clients were nervous of dealing with them. In investment banking, you can lose your clients' confidence in a minute and it takes you years to get it back."
UBS ranks ninth among its peers by share of investment-banking fees this year, excluding trading, earning $503.7 million, according to estimates from New York-based research firm Freeman & Co. That compares to $545 million in fees in the same period a year ago. Should UBS fall to 10th, it would be the firm's lowest ranking since Freeman started tracking the data in 1998.
The bank ranked ninth in terms of global investment-banking fees last year, unchanged from 2010 and down from fifth in 2008, according to data compiled by Freeman.
"UBS is like the ultimate dream that never came true, similar to purchasing a lottery ticket with great expectations of winning, however by the end of your tenure the lottery ticket that you bought rewarded you with $10 instead of the $120 million jackpot," said Jason Kennedy, CEO of Kennedy Group, a London recruitment firm. "It's the sleeping giant that never wakes up."
'Depth of Experience'
UBS has contended with senior departures. Matthew Koder left as head of global capital markets to join Bank of America last March. Cary Kochman, co-head of M&A, and head of industrials Kevin Cox left to join New York-based Citigroup Inc. last year. London-based Pat Guerin and Liam Beere, co-heads of European M&A, left to join Citigroup and Moelis & Co., respectively.
In Asia, Jefferies Group Inc. hired at least seven UBS bankers in Hong Kong after luring Ren Wang from the Swiss bank to become its Asia president, three people with knowledge of the matter said in November.
Last month, UBS said that joint head of global investment banking Jimmy Neissa plans to leave the company at the end of March, leaving Simon Warshaw and Matthew Grounds as co-heads of the investment-banking business.
"I am pleased that we are adding Andrea's depth of experience and skillset to our group executive board," Ermotti said in the statement. "Taken together, Carsten and Andrea's expertise and proven track record create very strong impact, and they will co-lead an effective execution-driven leadership team."
'Broader Responsibilities'
"This is an opportunity for Andrea to have broader management responsibilities, and we wish him well in his new role," said Jessica Oppenheim, a Bank of America spokeswoman.
UBS also said Alex Wilmot-Sitwell, the co-CEO of Asia Pacific, will become chairman of the investment bank. Wilmot-Sitwell, 51, who previously served as co-chief of the investment bank with Kengeter, will continue to be based in Hong Kong and step down from the group executive board. Chi-Won Yoon will become sole chief of the Asia-Pacific region, the bank added.
To contact the reporters on this story: Ambereen Choudhury in London at achoudhury@bloomberg.net. Liam Vaughan in London at lvaughan6@bloomberg.net; Elena Logutenkova in Zurich at elogutenkova@bloomberg.net
To contact the editors responsible for this story: Edward Evans at eevans3@bloomberg.net.