Health Care Act at the Supreme Court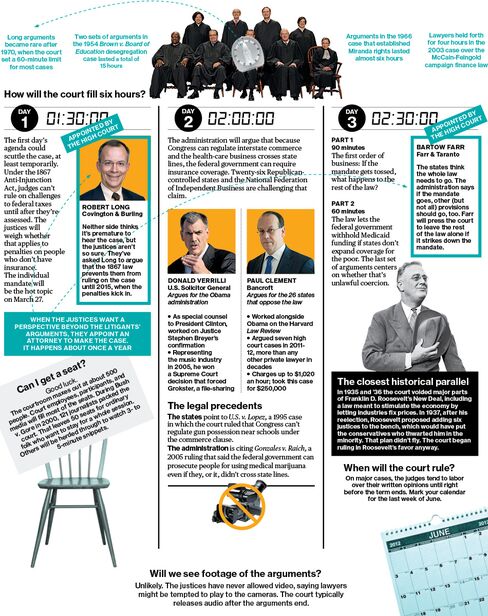 Starting on March 26, all of Washington will be focused on 1 First Street N.E., better known as the U.S. Supreme Court. The nine justices will hear arguments over the constitutionality of the Affordable Care Act of 2010, which says every American must have health insurance or pay a penalty. It's the first time the court has considered a president's signature law in the middle of a reelection campaign. The justices will hear six hours of arguments over three days, more time than has been allotted to any case in decades.
Before it's here, it's on the Bloomberg Terminal.
LEARN MORE