What's in a Name? For B-Schools, Millions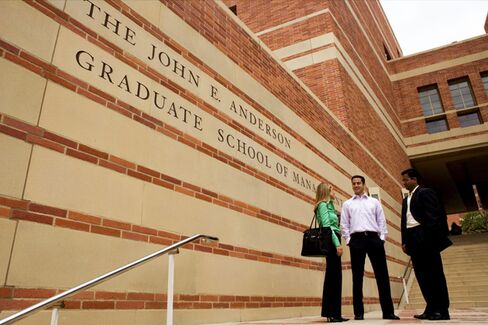 On Feb. 15, DePaul University's College of Commerce received a $30 million gift from philanthropist Richard Driehaus to "enhance the academic programs" of the 100-year-old B-school. In recognition of the donation, DePaul will rename its business school the Richard H. Driehaus College of Business.
Many business schools are named after big donors: 25 in the top 30 alone. With this in mind, we wondered how Driehaus's $30 million donation compares with past naming gifts at other B-schools, adjusted for inflation. To find out, we took our top 30 full-time B-schools that have a "name" on them, found the year and amount of each naming gift, and then turned to the U.S. Department of Labor Statistics to find each gift's value in terms of today's dollar. In two instances where the gift predated Labor Statistics data, we used numbers calculated by Oregon State University.
Looking at the results, it appears Driehaus got a deal, as the average naming gift converts to more than $52 million in current dollars. This includes such schools as New York University, where Leonard Stern's $30 million gift in 1988 would be worth $57 million today; Northwestern University, where the John L. and Helen Kellogg Foundation's $10 million gift in 1979 equates to $31 million today; and Stephen Ross's gift of $100 million to the University of Michigan in 2004, worth $119 million in today's market.
The biggest gift, of course, was David Booth's to the University of Chicago in 2008. Today, that $300 million donation is worth about $313 million. And the biggest bargain, according to our findings, is the most recognized surname in management education. In 1881, Joseph Wharton donated $100,000 to the University of Pennsylvania. In response to the gift, Penn added his name to its business school. Today, Wharton's donation would be worth about $2.2 million.
Click here to see how much past naming gifts at the top B-schools would be worth in today's market.
Editor's note: The University of Virginia, University of North Carolina, and Massachusetts Institute of Technology are not included in the slideshow, as the naming of their business schools was not based on a single gift. Southern Methodist University was not able to supply the amount of its naming gift.
Before it's here, it's on the Bloomberg Terminal.
LEARN MORE