Johnson & Johnson CEO Weldon to Get $143.5 Million in Retirement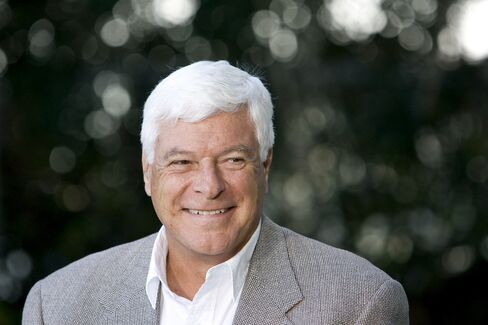 Johnson & Johnson's departing Chief Executive Officer William C. Weldon will receive $143.5 million in retirement pay, the world's second-biggest seller of health products said today in a regulatory filing.
Alex Gorsky is scheduled to take the helm of New Brunswick, New Jersey-based J&J on April 26, making him the ninth leader in the company's 126-year history. Weldon, 63, who will remain chairman, amassed $95.1 million in deferred and long-term compensation during his 40 years with the company, where he started as a sales representative in 1971.
Weldon's pension has a present value of $48.4 million, which he will receive in monthly payments after he retires, the company said in the filing with the Securities and Exchange Commission. His total compensation fell to $26.8 million in 2011 from $28.7 million a year earlier, the second consecutive annual decline, as the company struggled with recalls of artificial hip implants and over-the-counter drugs, and safety concerns involving vaginal mesh products.
Gorsky, who heads the devices and supply-chain units, beat out Sheri S. McCoy, the leader of the company's branded-drug units, for the top spot. Gorsky was paid $6.8 million in total compensation in 2011 while McCoy received $8.7 million, according to the company's filing.