Tech Week Ahead: ITC Decision Due on Slow-Burn Cigarette Paper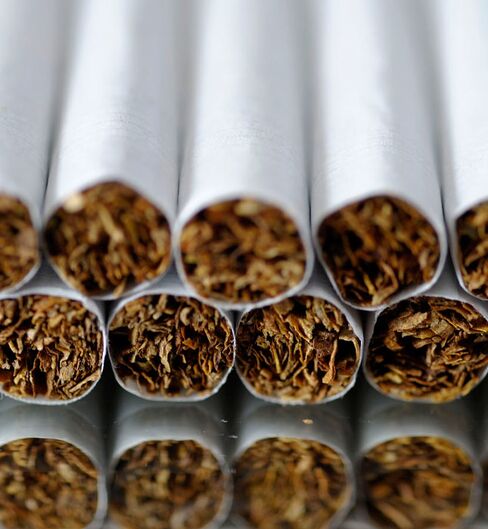 April 2 (Bloomberg) -- This week Schweitzer-Mauduit International Inc. will find out if a petition to protect its dominance of the market for cigarette papers will be heard by the U.S. International Trade Commission.
Schweitzer-Mauduit, the world's largest maker of cigarette papers, wants the ITC to overturn Judge James Gildea's findings from February that Julius Glatz and its LIPtec unit didn't violate Schweitzer-Mauduit's patent rights. The commission will announce whether it will grant that request on April 2. If not, the case will head to an appeals court that specializes in U.S. patent law.
The dispute is over so-called low-ignition propensity papers, which have thick bands that act as buffers so a cigarette goes out if a person isn't drawing air through it. All 50 states and the District of Columbia have passed laws requiring so-called fire-safe cigarettes.
While cooking is the leading cause of home fires, smoking is the top reason people die in home conflagrations, with an estimated 700 to 900 deaths each year, according to the National Fire Protection Association.
The fire association projected that, once the laws are fully implemented in every state, the number of smoking-related fire deaths will drop by as much as 77 percent.
Schweitzer-Mauduit, based in Alpharetta, Georgia, said in its complaint that it has about 23 percent of the global cigarette-paper market and supplies about 80 percent of the U.S. market for low-ignition propensity papers.
Glatz, based in Neidenfels, Germany, is trying to expand into the U.S. Its papers are used in the Signal and Skydancer brands, discount cigarettes produced by American Indian tribes and sold online.
Schweitzer-Mauduit, which makes papers under the name Alginex, claimed Julius Glatz infringed two of its patents related to a way to make the papers.
The company settled with another rival that makes low-ignition papers last October.
Germany-based Delfortgroup AG, and its distributor, Astra Tobacco Corp. of Chapel Hill, North Carolina, agreed to pay Schweitzer-Mauduit a minimum of $4 million a year for five years, with additional payments through the life of the patents, some of which last through 2023.
ALSO WORTH WATCHING:
UNFRIENDING TERRORISTS: The Government Security Conference & Expo will be held April 2-4 at the Washington Convention Center. Speakers will discuss combating cyber terrorism, including the role social media can play in promoting and thwarting terrorism.
To contact the reporters on this story: Susan Decker in Washington at sdecker1@bloomberg.net;
To contact the editor responsible for this story: Bernard Kohn at bkohn2@bloomberg.net
Before it's here, it's on the Bloomberg Terminal.
LEARN MORE