Reviewing All 20 Republican Debates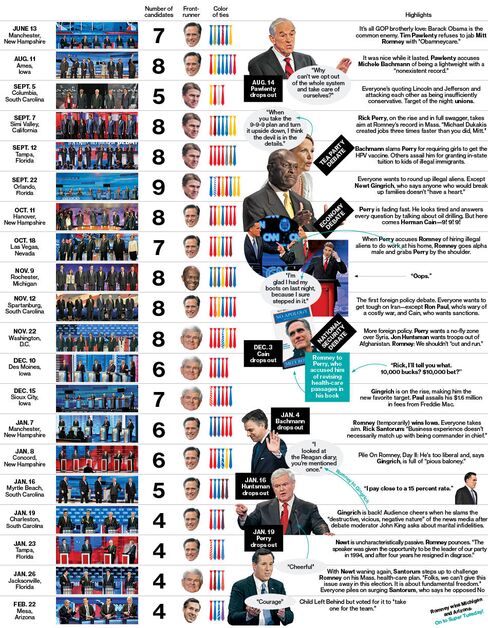 It began so cordially. Nine months ago, in the first of the GOP debates leading into this primary season, President Obama was the common enemy. Erstwhile candidate Tim Pawlenty, onstage with Mitt Romney, declined the opportunity to jab the front-runner over his Massachusetts health-care reform, or "Obamneycare," as Pawlenty had called it. The conflict avoidance wouldn't last; neither would Pawlenty and several other presidential hopefuls. A recap of attacks, piling on, and conservative credential peddling.
Before it's here, it's on the Bloomberg Terminal.
LEARN MORE