Delta Delivers on Its Embrace of Service
Tall, blond, and beautiful, they paraded down the aisle as if it were a catwalk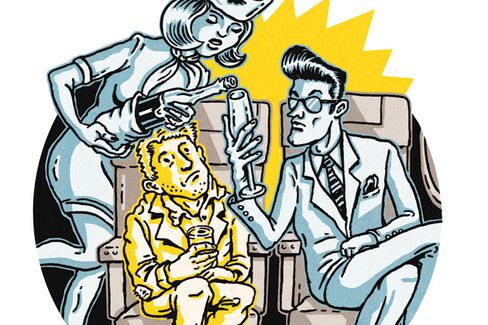 If you enjoy feeling like a schlub, I highly recommend flying to Milan during Men's Fashion week. I dare you to enter Delta's vast, business-class cabin without being overwhelmed by a sense of pudgy inadequacy. I instantly crumbled, becoming crushingly self-conscious, aware just how worn the elbow patches on my Harris tweed blazer had become. This bout of self-loathing was reinforced by a suspicion I had been left off the circulation list for the memo dictating the dress code as "boyband."
All signs of austerity hinting at the faltering Italian economy had been banished amidst a frenzy of plunging V-neck T-shirts, buffed biceps, and waxed armpits. Derek Zoolander would have reveled in the luxe looks of this hair product heaven. The cabin could not have felt more disorientingly "Euro" if my fellow passengers had strolled onboard sporting crotch-hugging Speedos. Two colors appeared permissible: black and camo. One amped-up model resembling a young Warren Beatty promenaded around the cabin with a jaw so sculpted, Michelangelo's David appeared weak-chinned in comparison. His hooded, sleeveless sweatshirt proclaimed, nonsensically, "Norfolk Virgin."
The passengers did not have a monopoly on human beauty. In selecting their cabin crew, Delta Air Lines has shown a savvy appreciation for their audience's tastes. Tall, blond, and beautiful, they paraded down the aisle as if it were a catwalk. But their model-like poise and poses thankfully proved to be just a veneer. The way they bestowed the hot towels felt tenderly reassuring. By the time the requisite small bowls of warm nuts had been delicately distributed, a sense of human dignity and decorum had settled over the cabin. Frequent flyers may not be surprised. Few airlines have recently made more noise about the extent to which they have embraced service, both human and technological. These are not empty boasts. Delta's recent upgrades in interactivity and responsiveness make Apple's Siri seem mean-spirited and sluggish.
Earlier in the day, I had become ensnared in traffic on the way to the airport. On the edge of panic, I fired off a tweet to @deltaassist, who chirpily responded with blistering speed, assuaging my fears and providing careful directions as to how I could make the flight. Emboldened by my new privileged connection, I tweeted a cheeky request to switch my meal to gluten-free. It was quickly indulged.
There was one technology even Delta has yet to master: the Line. While the English are said to be "a nation of queuers," proceeding in an order-ly fashion is yet to catch on in Italy. Every plane I have boarded to Milan feels the same; like the last flight out of Saigon.
On this occasion, an innocent pre-board announcement was all it took to cause a riot. Boarding business class meant running a gantlet of angry Italians menacing the gate-agent with their hand luggage. I was soon caught up in the scrum, a human current determined to suck me below the waterline. Stumbling to find space, I was startled to receive a stinging rabbit-punch to the kidneys. Instinctively, I cocked my fist to return fire, only to spin around, face my assailant, and discover he was a rustic-looking grandfatherly figure, as old as he was angry. The pensioner rattled off an Italian insult in my general direction, but my anger had been quickly replaced by awe. Charmed by a combination of his hoariness and rude health, I lowered my clenched fist, wished him "buona sera," and hoped that I would live long enough to comport myself like him one day.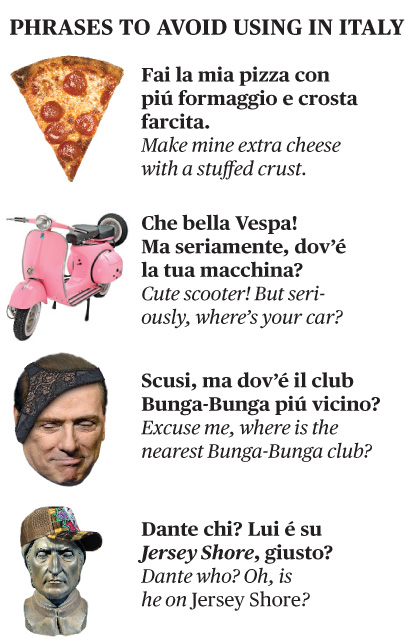 Before it's here, it's on the Bloomberg Terminal.
LEARN MORE