Bailey Brand Consulting's Vehicular Headquarters
Bailey Brand Consulting's vehicular headquarters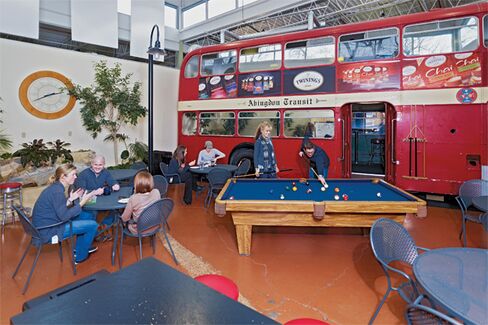 In 1999, when Chris Bailey, president and chief executive officer of Bailey Brand Consulting, based in Plymouth Meeting, Pa., wanted to add a mezzanine with a library to his new office building, he encountered a local zoning obstacle. "The code of the township said that if we added more square footage," says Steve Perry, Bailey's creative director, "we also had to add more parking spaces outside."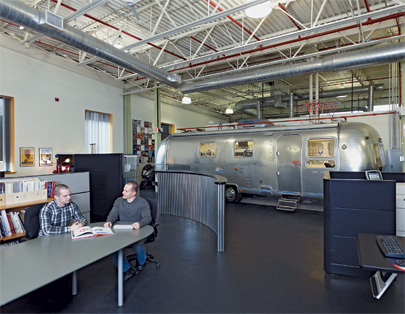 To avoid this, Bailey purchased a former London transit bus on the Internet and parked it inside. Its lower level houses the library, its upper level provides a makeshift mezzanine, and its body forms a partition for the large space—all without increasing the official square footage. "It also brought the wow factor, something new," says Perry.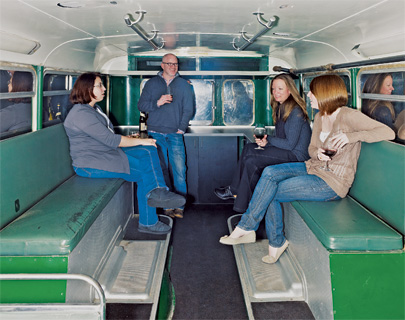 The branding agency's clients include Welch's and Pfizer. Its creative department congregates in open spaces, while account managers keep to offices. The bus, a 1968 model, remains Bailey's centerpiece. Employees regularly meet there for "Cake Day," a joint celebration of every birthday in a given month. "The previous month's birthdays pick the treats," says Perry. "It's about paying it forward."
Before it's here, it's on the Bloomberg Terminal.
LEARN MORE