140 Executives or Less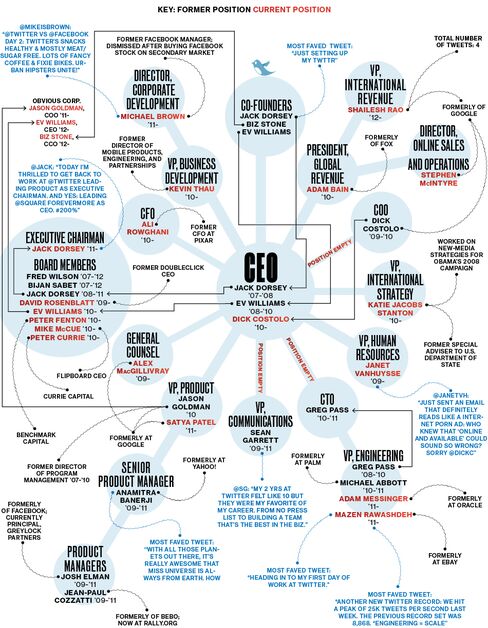 Life inside successful startups—especially the really successful ones—can be nasty, brutish, and short. As companies grow exponentially, egos clash, investors jockey for control, and business complexities rapidly exceed the managerial abilities of the founders. But, years of chaos and fail whales hasn't stopped Twitter.
Before it's here, it's on the Bloomberg Terminal.
LEARN MORE