Oscars Audience Increases to 39.3 Million Viewers, ABC Reports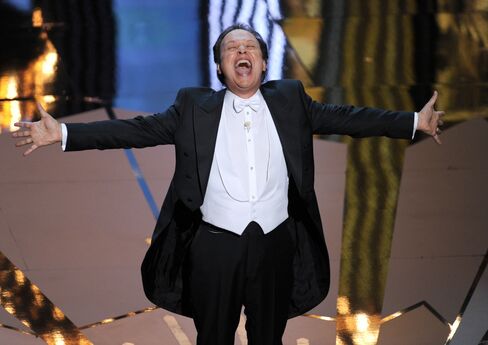 The 84th Academy Awards attracted an audience of 39.3 million viewers, an increase of 3.7 percent from the 37.9 million recorded a year ago, Walt Disney Co.'s ABC network said, citing Nielsen data.
The audience was the largest for the telecast since 2010, ABC said today in an e-mailed statement. The show recorded a rating of 11.7 in the 18-to-49-year-old age group that advertisers seek.