Japan's Financial Watchdog Orders AIJ to Halt Business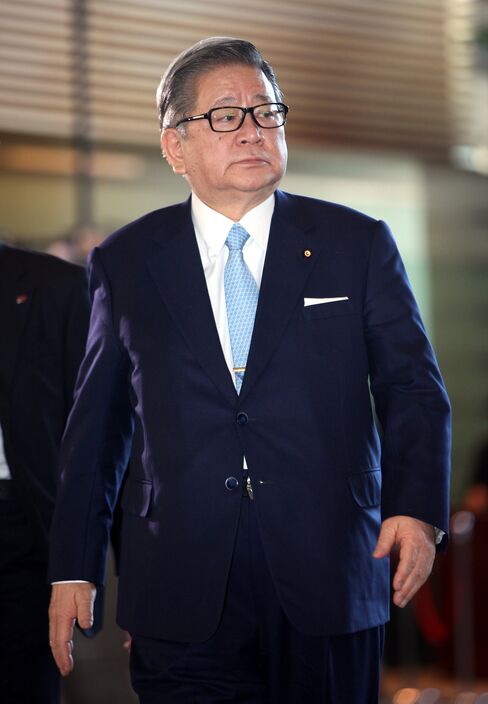 Japan's financial regulator yesterday ordered AIJ Investment Advisors Co. to stop operations for a month because the Tokyo asset manager's 183.2 billion yen ($2.3 billion) of client pension funds may be at risk, sparking a nationwide probe of 263 firms.
The Financial Services Agency ordered AIJ to halt business until March 23 "to safeguard investors, as it appears client assets have been adversely affected," Financial Services Minister Shozaburo Jimi told reporters in Tokyo yesterday. The regulator is investigating "possible losses," he said.
The probe is a setback for a pension industry that covers the world's fastest-aging population and is seeking alternative investments to maintain steady returns as Japanese stocks are the world's worst performers over the past two decades. Thirty-two percent of 119 Japanese pensions wanted to add alternative investments this fiscal year, according to a survey in April 2011 by JPMorgan Chase & Co.'s Tokyo-based asset management unit.
"This has a big impact on the pension industry," said Mitsushige Akino, who oversees about $600 million at Ichiyoshi Investment Management Co. in Tokyo. "They will be questioning alternative investments, but at the same time the fact that investors are putting money into funds without understanding the risks is a problem, too."
Similar to Olympus
The investigation into the 263 asset managers may be one of the biggest into licensed managers in Japan, Akino said, adding to growing criticism of Japan's corporate governance following Olympus Corp.'s admission it covered up losses by overpaying advisers. The regulator penalized at least 35 financial institutions last year including Citigroup Inc. and UBS AG for breaching securities rules, according to its website.
"The fact that some investors may have invested without doing proper due diligence does have some similarity" with the Olympus scandal, Akiko said. "From a corporate governance stand point, in the end, it's the smaller investors and the pensioners that get hurt."
Investors in Japan, where people 65 years or older will account for 29 percent of the population in 2020 and almost 40 percent in 2050, are seeking returns after the Nikkei 225 Stock Average lost 54 percent since 1992, the most among 93 benchmark measures tracked by Bloomberg. The 10-year Japanese government bond yield of 0.968 percent is the second-lowest in the world after Switzerland.
Potential Losses
AIJ may have lost most of the 200 billion yen it manages for companies' pension plans, the Nikkei newspaper said yesterday, citing unidentified securities investigators.
Regulators have been investigating AIJ, which invests in futures and options of equities and bonds, since the end of January and discovered that the company has been unable to explain to investors the current state of its fund, according to the financial industry's watchdog.
AIJ's funds have been traced from Japan to the Cayman Islands, followed by a trust bank in Bermuda and ultimately to "a major European Bank" in Hong Kong, the Asahi newspaper said today, citing an investigation by Japan's Securities and Exchange Surveillance Commission. AIJ kept money-flow records up to the unidentified bank in Hong Kong and no further records have been found, the paper said.
AIJ, led by Kazuhiko Asakawa, was established in April 1989, and had 120 clients including pension plans with 183.2 billion yen in assets as of the end of 2010, according to a statement from the regulator. It has 12 employees.
AIJ's fund, which according to the Nikkei report invested in options, was ranked top among pension funds in 2008, said Fujio Nakatsuka, a spokesman at Rating & Investment Information Inc. in Tokyo. He said the rankings were based on responses from pensions and not what R&I had recommended to investors.
Advantest, Yaskawa
A phone call to AIJ's main office yesterday was answered by an automated recording which didn't take messages.
Retirement funds of companies including Advantest Corp. and Yaskawa Electric Corp. are among those that invested in AIJ's fund, the Nikkei said. Advantest rose 0.8 percent to 1,118 yen at the close of trading on the Tokyo Stock Exchange after falling as much as 3.3 percent. Yaskawa Electric lost 0.8 percent to 790 yen. The benchmark Nikkei 225 Stock Average climbed 0.5 percent.
Advantest, a maker of memory-chip testers, said in a statement it has 1.7 billion yen, or about 8 percent of its total corporate pension fund, invested with AIJ. Yaskawa Electric has about 2 percent of its pension money managed by AIJ and the impact will be limited, said Ayumi Hayashida, a spokesman at the company.
"I don't think the story about AIJ will have much of an impact on the overall market, but it may put investors in a wait-and-see mode," said Yoshinori Nagano, a senior strategist in Tokyo at Daiwa Asset Management Co., which oversees about $100 billion.
The truck driver pension union in Fukui prefecture has invested about 300 million yen in AIJ through a brokerage, said Kazuyuki Hashimoto, an adviser to the retirement plan.
"We've got a call from the brokerage this morning, but we don't know any details yet," he said yesterday, adding that the pension will wait for the outcome of the regulator's probe.