Searching for Jeremy Lin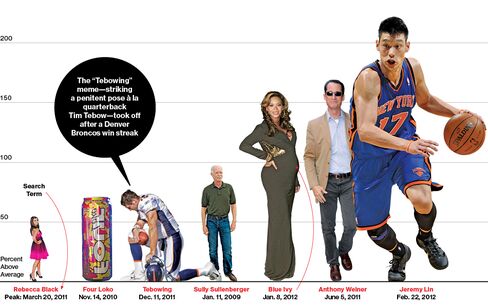 Sure, the Knicks point guard is suddenly famous. But is his rise historic? Google Trends calculates the popularity of a search term in any given week and charts how much it deviates from its average. Even relative to other meteorically famous people and things, Lin is in a league of his own. Q.E.D. Linsanity.
Before it's here, it's on the Bloomberg Terminal.
LEARN MORE