Protect Your FarmVille Property From Beyond the Grave
LegalZoom helps will-makers bequeath online accounts to heirs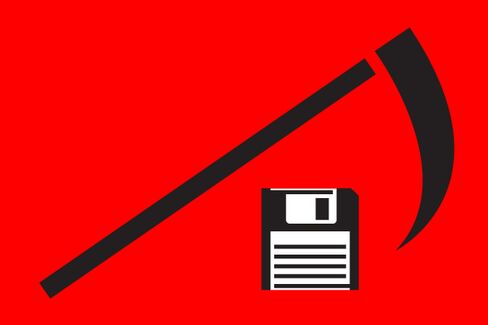 Here's a modern dilemma: You're a Twitter power user. You spend years nurturing your feed, doling out little bon mots and sharing links to funny cat photos. Your follower count climbs to 1,000, then 10,000. You're an influencer! All of a sudden, real life rears its ugly head. You're run over by a bus, and your three children—all equally ambitious social media addicts—end up in a nasty feud over who deserves ownership of your carefully collected list of followers.
Hey, it could happen. At least according to Chas Rampenthal, the in-house counsel and legal life coach (yes, that's his actual title) at LegalZoom, a company that helps people create legal documents online. Last month, LegalZoom added a section on protecting digital assets to its $69 Last Will & Testament package. The new section asks about a person's various online accounts, be it a plot of virtual land in FarmVille, a shop on EBay, a Flickr page full of photos, or a LinkedIn account used to make business connections. Will-makers can then say which heirs get access to which accounts. "When you think about these digital assets, they are the types of things that are difficult to pick up and hand to someone," says Rampenthal.
Dozens of websites offer digital-executor-type services where people can store information online and make it accessible to loved ones. E-Z-Safe, for example, collects all the passwords to your online accounts and provides a spot to upload things such as birth certificates, insurance policies, and pictures. Another service called Dead Man's Switch checks in with you every few weeks. If you don't respond, it assumes you're dead and fires off e-mails to a list of people you want notified of your passing.
While such services may be helpful, Rampenthal warns that people need a document with legal heft to avoid uncertainty when it comes time to divvy up their estate. After all, it's hard to calculate the value of an Ebay account and even harder to split it among people. A World of Warcraft aficionado might not want his tricked-out paladin—a sort of magical knight—to go to a spouse or child. "Some people take this stuff very seriously," Rampenthal says. A longtime WoW player "has probably amassed a certain level of strength, and it could make more sense to hand the account to his favorite gamer."
Sharon Nelson, a lawyer and president of the legal technology firm Sensei Enterprises, says that although protecting digital assets is a new idea, it's gaining importance quickly. "We are seeing people fight over digital assets in divorce," she says, pointing to squabbles over who gets certain friends on Facebook and how to value a spouse's Twitter account. "You only started hearing about it a year or two ago, but in another year or two, almost every lawyer will talk about it."
Before it's here, it's on the Bloomberg Terminal.
LEARN MORE