U.S. Stocks Erase Gains as Oil Jumps to Nine-Month High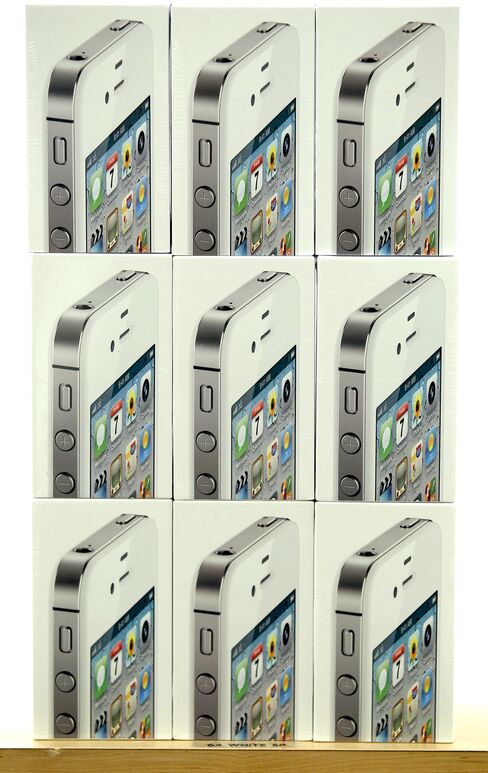 U.S. stocks erased gains, after the Standard & Poor's 500 Index failed to hold above its highest close since 2008, as approval of Greece's bailout was offset by economic concern with crude oil jumping to a nine-month high.
The Dow Jones Transportation Average, a proxy for economic growth, slumped 1.5 percent as United Continental Holdings Inc. and Delta Air Lines Inc. dropped at least 7.2 percent. Wal-Mart Stores Inc., the world's biggest retailer, fell 3.9 percent as low prices hurt margins. Energy shares had the biggest gain in the S&P 500 among 10 industries as Chevron Corp. rallied 1.6 percent. Macy's Inc., the second-biggest U.S. department-store chain, added 1.2 percent as profit beat estimates.
Eight stocks fell for every five rising on U.S. exchanges at 4 p.m. New York time. The S&P 500 gained 0.1 percent to 1,362.21, paring an earlier advance of 0.5 percent. The Dow Jones Industrial Average added 15.82 points, or 0.1 percent, to 12,965.69, after topping 13,000 for the first time since 2008.
"Stocks are still the only game in town, but when you reach a headline level, there's always some fallback," Madelynn Matlock, who helps oversee about $14.5 billion at Huntington Asset Advisors in Cincinnati, said in a telephone interview. "Having a deal in Greece means that at least in March we don't have the prospect of a disorderly default facing us. Obviously, this doesn't solve any long-term problems. On top of that, in a climate where nobody in the developed world has wonderful growth, the last thing you need is higher oil prices."
Greece, Iran
European finance ministers approved 130 billion euros ($173 billion) in aid for Greece by tapping into European Central Bank profits and coaxing investors into providing more debt relief to shield the region from a default. The S&P 500 briefly reversed gains as oil jumped after Iran said it stopped selling crude to France and Britain.
The benchmark gauge added 8.3 percent this year amid expectations Europe would tame its crisis and higher-than-estimated U.S. economic data and profits. Reported 12-month earnings for its companies increased 9.4 percent to $96.58 a share, the highest level ever. The index is trading for 14.1 times reported earnings, compared with the average since 1954 of 16.4 times, according to data compiled by Bloomberg.
More than $3 trillion has been added to American equity values since the market bottomed in October as the S&P 500 climbed 24 percent and the Dow average rallied 22 percent.
"We're in a topping phase," Barry James, who helps oversee $3 billion as president of James Investment Research in Xenia, Ohio, said in a telephone interview. "Our indicators are getting less positive. The news is out about the Greece bailout. Yet we see a rolling recession throughout Europe. It's not a buy and hold market in our opinion. We're on edge."
Airline Stocks
The Bloomberg U.S. Airlines Index slumped 6.4 percent amid concern about higher fuel costs as crude oil jumped to a nine month-high. United Continental Holdings sank 9.1 percent to $21.24. Delta Air Lines dropped 7.2 percent to $10.05.
Wal-Mart lost 3.9 percent to $60.07. Chief Executive Officer Mike Duke is working to contain Wal-Mart's costs and last quarter started pulling the company's greeters from store lobbies to help with customer-service tasks. The retailer is seeking to keep prices low as its low-income shoppers suffer from persistent unemployment.
Netflix Inc. slumped 3.7 percent to $117.40. Comcast Corp., the largest U.S. cable company, will debut a service streaming television shows and movies to current customers that competes with Internet and video rivals.
Restate Results
Weatherford International Ltd. tumbled 14 percent to $15.36. The oilfield-services and equipment provider said it hasn't repaired material weakness in internal controls related to taxes and may restate results for 2008 through 2011.
Energy shares jumped as oil rallied. Iran "will give its crude oil to new customers instead of French and U.K. companies," the Shana oil ministry news website reported yesterday, citing Alireza Nikzad Rahbar, a ministry spokesman.
Chevron gained 1.6 percent to $108.41. Exxon Mobil Corp. added 1.1 percent to $86.57.
Macy's increased 1.2 percent to $36.69. Its profitability shrank less than analysts projected as it was able to sell women's handbags and accessories with its planned promotions rather than by slashing prices during the holiday season. Planned promotions can be profitable while last-minute efforts to clear excess inventories erode margins.
Wynn Resorts Ltd. jumped 6 percent, the most in the S&P 500, to $119.40. The company bought out its largest shareholder stake at a 31 percent discount and asked him to quit the board after a probe by the casino operator uncovered allegedly improper payments to Philippine gambling officials.
Cheapest Level
The S&P 500 is approaching the cheapest level ever compared with bonds as Federal Reserve Chairman Ben S. Bernanke's zero-percent interest rates drive investors and companies from cash.
Profits that doubled since 2009 pushed the index's so-called earnings yield to 7.1 percent, close to the highest on record when compared with the 10-year Treasury rate, according to data compiled by Bloomberg since 1962. American companies have boosted capital spending 35 percent over six quarters, the most since 2006.
"Conditions are almost ideal for equity investors relative to all other investments," Keith Wirtz, who oversees $14.6 billion as chief investment officer for Fifth Third Asset Management in Cincinnati, said in a Feb. 14 telephone interview. "The Fed's keeping rates low for the foreseeable future to try to stimulate the environment for employee hiring and business activity. What does that mean for capital markets? Savers are not being rewarded."
Before it's here, it's on the Bloomberg Terminal.
LEARN MORE