Cameron Says World Must Apply Maximum Pressure on Assad to Go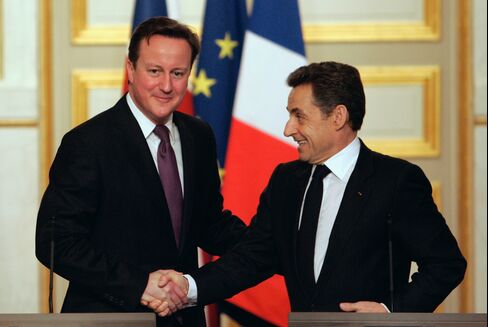 U.K. Prime Minister David Cameron said the world needs to apply the maximum pressure on Syrian President Bashar Al-Assad to go.
"What is happening in Syria is appalling, we have a government that's butchering and murdering its own people," Cameron told reporters after meeting with President Nicolas Sarkozy in Paris today. "That's why it's important the world comes together and the world acts as decisively as it can," he said.
"We need to take all of the action we can to put maximum pressure on Assad to go and stop the butchery that's taking place," he said. "I'm not satisfied we're taking all the action we need to, but it's difficult. It's complicated."
Before it's here, it's on the Bloomberg Terminal.
LEARN MORE