White House Code Names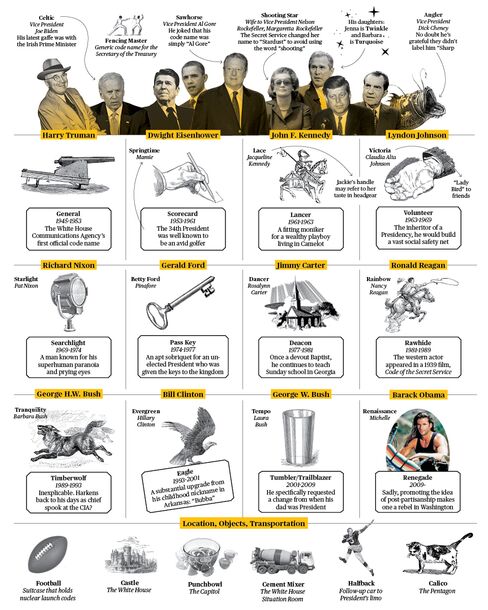 Ever since the Truman administration, the White House Communications Agency—a branch of the military—has assigned Secret Service nicknames to Presidents, First Families, and other Washington royalty. Though these titles are largely ceremonial now, they reveal much about the men and women behind the monikers.
Before it's here, it's on the Bloomberg Terminal.
LEARN MORE