Steelers' Mendenhall May Miss 2012 Season, General Manager Says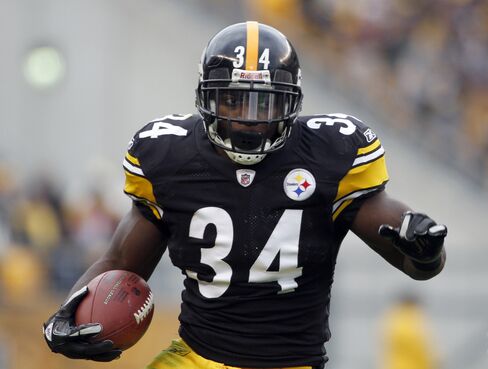 Pittsburgh Steelers running back Rashard Mendenhall might not be ready to play in the 2012 National Football League season after tearing a knee ligament in the team's final regular-season game in January, General Manager Kevin Colbert said on the team's website.
Colbert said he typically expects players with Mendenhall's injury, a torn anterior cruciate ligament, to miss a full year. Mendenhall was injured in a game against the Cleveland Browns on Jan. 1.
Mendenhall, 24, was the Steelers' leading rusher for the past three seasons.
Before it's here, it's on the Bloomberg Terminal.
LEARN MORE