UniCredit, Other Italian Banks' Ratings Are Downgraded by S&P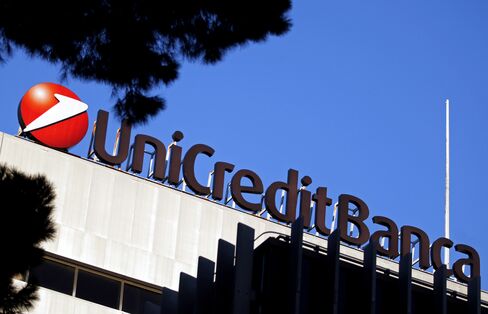 UniCredit SpA, Italy's biggest bank, had its ratings lowered to BBB+/A-2 from A/A-1 by Standard & Poor's Ratings Services, following last month's sovereign downgrade. The outlook is negative.
Intesa Sanpaolo SpA and Banca Monte dei Paschi di Siena SpA, the second- and third-largest banks, were also downgraded as S&P revised of the banking industry country risk assessment, or BICRA, to group 4 from group 3. S&P downgraded 34 of the 37 Italian banks it rates.