Valentine's Day: It'll Cost You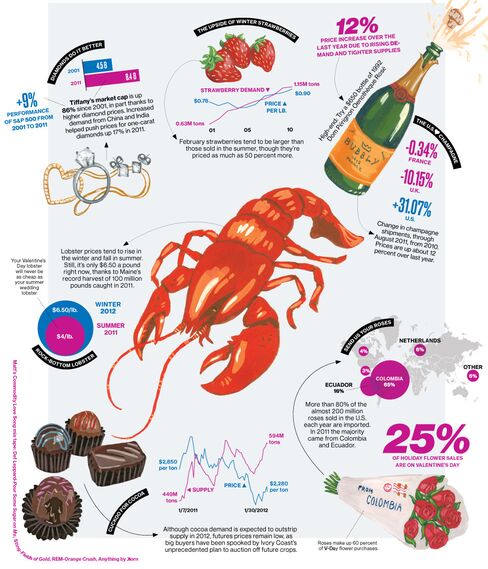 Valentine's Day spending is expected to hit $17.6 billion this year, the highest ever. Below, a look behind the prices of some popular treats. Hint for bargain hunters: You may want to skip the roses. Retail prices rise as much as 200 percent in the lead-up to Valentine's Day.
Before it's here, it's on the Bloomberg Terminal.
LEARN MORE