Google's Republican Outreach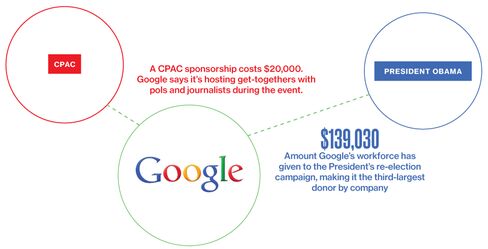 Google, whose chairman, Eric Schmidt, advised President Obama on economic issues in 2008, hopes to bring more Republicans and the Tea Party into its circle by sponsoring CPAC 2012, the annual meeting of conservatives that will take place in Washington Feb. 9-11. The company says it put its name on the event—the National Rifle Assn. is another sponsor—because 50 percent of CPAC attendees are under 25 and heavy users of technology.
Before it's here, it's on the Bloomberg Terminal.
LEARN MORE