Measuring the Hot Air in Davos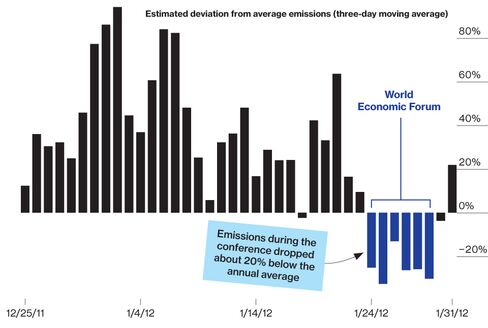 While the Prime Ministers, Presidents, and CEOs yakked at the World Economic Forum, something strange was happening outside: Carbon emissions around Davos fell. Picarro, maker of the machines used to measure greenhouse gases at the Swiss resort, says that may be because locals flee during the conference.
Before it's here, it's on the Bloomberg Terminal.
LEARN MORE