Exempting Trade Secrets in U.S. Fracking Disclosure Questioned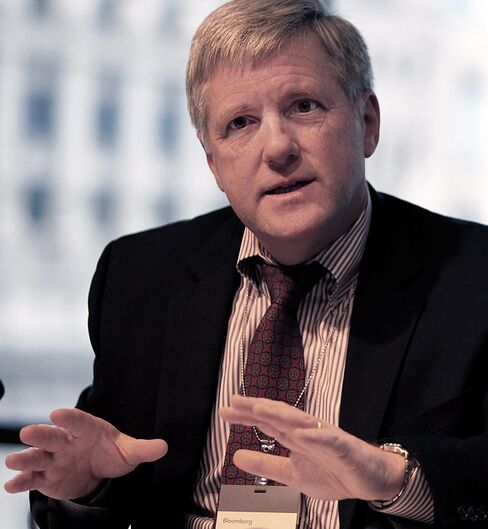 Feb. 3 (Bloomberg) -- The Obama administration's plan to let natural-gas producers keep secret some chemicals used in fracking may dilute the president's vow to guarantee the safety of the operations, environmentalists say.
While the Interior Department plans to require energy companies operating on public lands, such as Chesapeake Energy Corp., to list the chemicals they inject into the ground when fracking, the agency's rule will allow for a limited exemption for legitimate trade secrets, Deputy Interior Secretary David Hayes said yesterday in an interview at Bloomberg News' Washington office.
"We're concerned that the exception could flaw the rule," Dusty Horwitt, senior counsel of the Environmental Working Group, said in a telephone interview. "When they're injecting toxic chemicals into the ground, that can contaminate people's water. Trade-secret exemptions need to take the back seat."
Hayes said the rule will also specify standards for well construction.
Fracking, technology that releases gas trapped in shale rock by injecting water, sand and chemicals thousands of feet underground, is used for almost every new natural-gas well drilled on U.S. lands. The Washington-based Environmental Working Group said some of the chemicals already disclosed by the companies are known to cause cancer or reproductive harm.
'Enormous Resource'
Hayes would not give details of the rule, which he said would be formally proposed within a few weeks. He said it would be "compatible" with disclosure regulations now in place in some states, such as Wyoming and Texas, which also permit limited exemptions for trade secrets.
"We have an enormous resource here with natural gas," Hayes said. "We want to help ensure that the resource can be developed in an environmentally sound way."
In his Jan. 24 State of the Union Address, President Barack Obama said "I'm requiring all companies that drill for gas on public lands to disclose the chemicals they use, because America will develop this resource without putting the health and safety of our citizens at risk."
Matt Watson, energy-policy manager at the Environmental Defense Fund, said the organization recognizes the need for companies to protect trade secrets. Still, "we think the bar should be set very high," he said.
Call for Safeguards
"You need safeguards in place to make sure trade-secret protections are narrowly applied and strictly policed," he said. "Otherwise, you have the potential to undermine public confidence and snatch defeat from the jaws of victory."
Disclosure requirements on public lands are a good first step, Watson said. Interior "has an opportunity to not only protect federal lands but, in doing so, help raise standards and practices industrywide," he said.
At least nine states -- Arkansas, Louisiana, Michigan, Montana, New Mexico, Pennsylvania, Texas, Wyoming and Colorado - - require fracking-fluids disclosure, according to the National Conference of State Legislatures. Colorado's rule, considered the strictest, calls for a list of all chemicals used. It also makes energy companies disclose the family name of an ingredient they consider a trade secret, and must provide details to health officials if requested.
Trade organizations oppose the federal rules on fracking and say states do a better job of setting conditions for operations on their lands.
"The states have the technical and regulatory experience, not the federal government," Kathleen Sgamma, the vice president of the Denver-based Western Energy Alliance, said by telephone yesterday.
To contact the reporter on this story: Mark Drajem in Washington at mdrajem@bloomberg.net; Katarzyna Klimasinska in Washington at kklimasinska@bloomberg.net
To contact the editor responsible for this story: Jon Morgan at jmorgan97@bloomberg.net
Before it's here, it's on the Bloomberg Terminal.
LEARN MORE