Geithner Says 2%-3% Economic Growth Is 'Realistic' for U.S.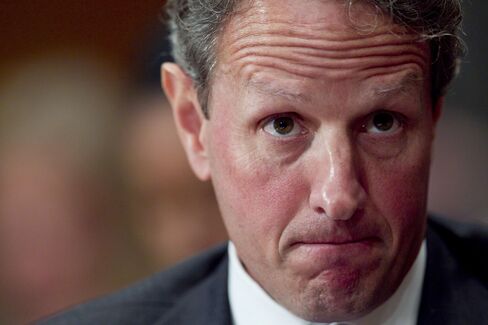 U.S. Treasury Secretary Timothy F. Geithner said it is "realistic" for the U.S. economy to grow about 2 percent to 3 percent.
"That's a realistic outcome for the U.S. economy so long as we see a little more progress in Europe and we don't see a lot of risk come from Iran on the oil front," he said at the World Economic Forum's annual meeting in Davos, Switzerland.
"We still face tremendous challenges as a country," he
Before it's here, it's on the Bloomberg Terminal.
LEARN MORE