Obama State of Union Seen by 37.7 Million Viewers, Nielsen Says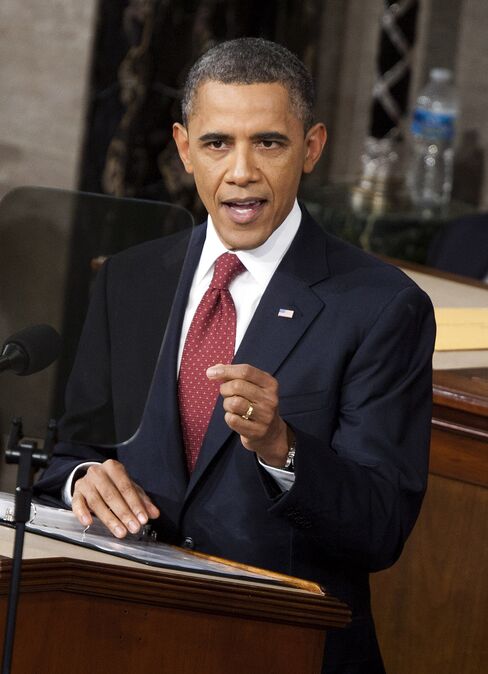 President Barack Obama, who is seeking re-election in November, drew 37.75 million viewers to last night's State of the Union address, a 12 percent decline from a year earlier.
Obama's 65-minute speech was watched by 13 percent fewer than the 43.4 million who tuned in for President George W. Bush's State of the Union in 2004, before that re-election campaign, according to Nielsen data today.
The president used last night's address to highlight themes of his bid for a second term. Obama called on Congress to require those making $1 million or more annually to pay a 30 percent federal tax rate. He called on Congress to help homeowners, crack down on U.S. financial crimes and unfair trade practices in China, and investigate lending practices that preceded the housing crisis.
The speech had a preliminary rating of 24, meaning it was seen in 24 percent of the 114.7 million U.S. TV households. The address was carried by major broadcast networks, Fox News Channel, CNN, CNBC and MSNBC, along with the Spanish outlets, Telemundo, Telefutura, Univision and Mundo2.
Before it's here, it's on the Bloomberg Terminal.
LEARN MORE