Buffett Says Donations Insufficient to Deal With Budget Deficit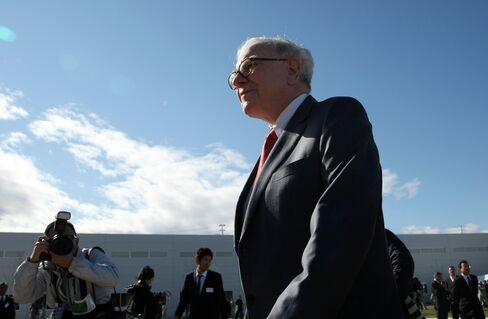 Warren Buffett, the billionaire who promised to match lawmakers' voluntary contributions to the U.S. Treasury, said donations are insufficient to solve the budget deficit.
"What is effective is changing the law," Buffett told Bloomberg Television's Betty Liu in an interview today. Buffett, a supporter of President Barack Obama, has called for lower government spending and higher taxes on the wealthiest residents.