A New Push for Gay Marriage Rights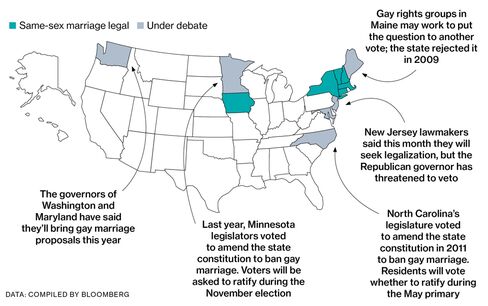 At least six states may tackle the issue of same-sex marriage this election year, potentially allowing them to join the six other states and Washington, D.C., where the practice is legal. Putting the question to the test on the ballot is risky: Voters have blocked efforts to approve gay vows in all 31 referendums so far.
Before it's here, it's on the Bloomberg Terminal.
LEARN MORE