Geithner to Attend World Economic Forum in Davos, Treasury Says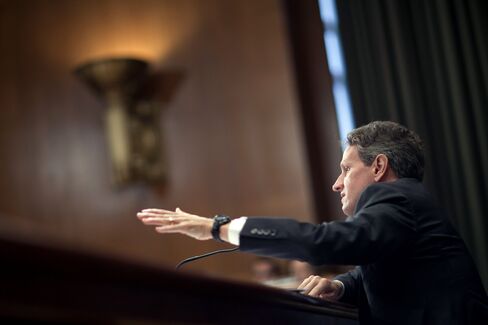 U.S. Treasury Secretary Timothy F. Geithner will attend the World Economic Forum annual meeting in Davos-Klosters, Switzerland, the Treasury Department said today.
"While there, the secretary will meet with his international counterparts to discuss the global economic outlook and Europe's strategy to reinforce the institutions of the euro area," the Treasury said in a statement today. It said he would be in Davos on Jan. 26-27.