Gingrich Says Romney Will Have Very Hard Time Getting Elected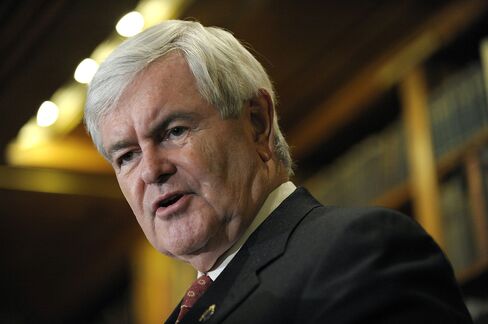 Republican presidential candidate Newt Gingrich said he doesn't think that rival Mitt Romney can defeat President Barack Obama in the November election.
"I don't believe" that Romney, the former governor of Massachusetts, is electable, Gingrich said at the beginning of a Republican candidates' debate sponsored today by NBC News and Facebook in Concord, New Hampshire. "The bigger the contrast," Gingrich said, "the clearer the choice, the harder it is for that billion-dollar campaign to smear his way back into office."
"I think he will have a very hard time getting elected," Gingrich, a former U.S. House speaker, said of Romney when pressed.
Romney, in response, said he's "very proud" of his conservative record.