Demand for Equities May Drop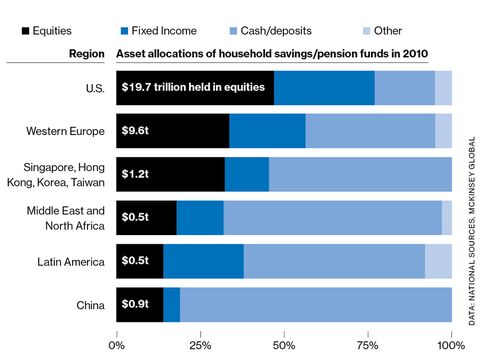 The McKinsey Global Institute predicts that equities' global share of financial assets will shrink from 28 percent in 2010 to 22 percent in 2020. Investors in the West are aging and starting to liquidate stock positions to pay for retirement, while investors in the East largely prefer such low-risk options as bank deposits and bonds.
Before it's here, it's on the Bloomberg Terminal.
LEARN MORE