Beckham Hasn't Decided on Transfer From Los Angeles to Paris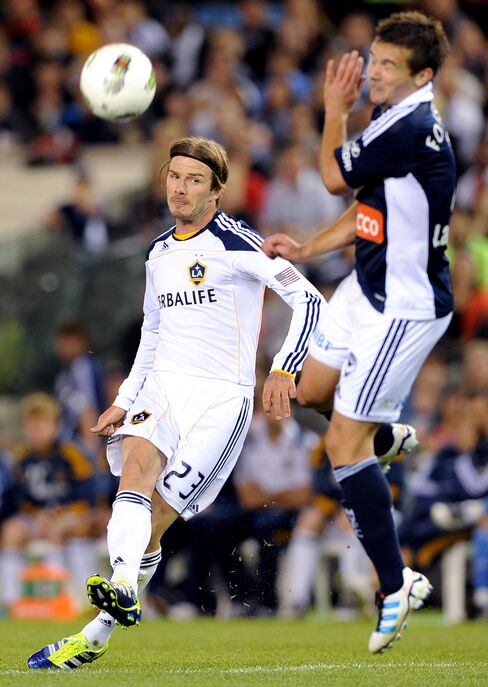 Dec. 21 (Bloomberg) -- David Beckham hasn't made a decision on whether to stay in Los Angeles or return to Europe, a spokesman for the former England national team soccer captain said today.
A report in French daily newspaper Le Parisien said Beckham has given a verbal agreement to sign a 18-month contract for Qatar government-owned Paris Saint-Germain in return for a gross monthly salary of 800,000 euros ($1.05 million).
"No agreement has been reached with any football club yet," a spokesman for his agent Simon Fuller's XIX agency said in a statement. "Any talk of a deal is premature. David is yet to make a final decision."
The Los Angeles Galaxy won Major League Soccer's championship last month in the final match of Beckham's four-year contract. The Galaxy have called on the former Manchester United and Real Madrid player to remain in the U.S. where his presence has helped to increase soccer's visibility in a country where sports like football, basketball and baseball dominate.
An investment arm of the Qatari government bought a majority stake in PSG earlier this year and vowed to build the team into one of Europe's strongest. The team which counts French president Nicolas Sarkozy as a fan won the last of its two championships in 1994. Qatar was awarded staging rights to the 2022 World Cup last year.
To contact the reporter on this story: Tariq Panja in London at tpanja@bloomberg.net
To contact the editor responsible for this story: Christopher Elser at celser@bloomberg.net