Qatari Group to Acquire 90% of Dexia BIL in $950 Million Deal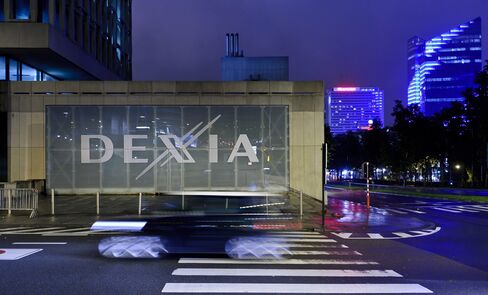 Dexia SA, the French-Belgian lender being broken up after requiring a second government bailout, agreed to sell the bulk of its Luxembourg unit to a group backed by the Qatari royal family.
Precision Capital of Qatar will buy 90 percent of Dexia Banque Internationale à Luxembourg SA in a deal that values the whole unit at 730 million euros ($950 million), Dexia said today in a statement. Luxembourg will pay 73 million euros of the total amount for the remaining 10 percent. Analysts said the overall price was lower than projected.
"The deal highlights the execution risk of asset disposals in a buyer's market," Jean-Pierre Lambert, an analyst at Keefe, Bruyette & Woods Ltd. in London, said in a telephone interview. The price is "below the consensus that was targeting a figure in excess of 1 billion euros," said Dirk Peeters, an analyst at KBC Securities NV in Brussels.
Dexia, once the world's largest municipal lender, is being dismantled after concern over European sovereign debt caused its short-term funding to evaporate. Across Western Europe, the debt turmoil has prompted more than 100,000 job cuts at banks, insurers and asset managers, more than double the region's losses in 2008 at the depths of the financial crisis, Bloomberg data show.
Dexia already sold its Belgian bank unit to the nation's government and France's Caisse des Depots & Consignations agreed to take control of the subsidiary that funds its municipal-lending business in that country. Dexia, which also is selling a unit in Turkey, is seeking to allocate all of its capital to remaining assets and provide a bigger cushion to absorb potential future losses.
'Good Deal'
Luxembourg Finance Minister Luc Frieden said the Dexia BIL sale "is a good deal for Dexia, it's a good deal for BIL and it's especially a good deal for Luxembourg."
"We have a financially strong investor and that was important," Frieden said today in a telephone interview. "It was important to take out BIL from this group that had a number of structural problems."
Dexia, based in Paris and Brussels, said the Luxembourg unit's participation in Dexia Asset Management Luxembourg and RBC Dexia Investor Services Ltd. will be disposed of separately. Legacy securities and its stakes in Dexia LDG Banque and Parfipar will be transferred to Dexia before the closing of the BIL transaction, Dexia said.
'Below Expectation'
Shares in Dexia fell as much as 5.7 percent in Brussels trading after the deal was announced. The stock was down 2.7 percent at 32.7 cents at 1:19 p.m. local time.
"I'm a bit surprised Dexia's price is not falling more," Lambert at Keefe, Bruyette said. "Not only does the consideration for BIL come below expectation, but on top of that the legacy assets booked at BIL and the associated unrealized losses remain at Dexia."
Frieden said he expects regulatory approval by the European Union and Luxembourg in the next few weeks.
Dexia, rescued by the Belgian, French and Luxembourg governments in October for the second time in three years, said on Dec. 5 it submitted a draft agreement for temporary guarantees to the European Commission, the EU's executive agency. Dexia obtained as much as 45 billion euros in temporary guarantees from the three governments to cover its financing needs until the end of May.
EU Competition Commissioner Joaquin Almunia said today in Brussels that he expects to announce "a positive decision tomorrow" on the temporary government guarantees.
Debt Crisis
Precision Capital has bought up other assets amid Europe's debt crisis. In October, the Qatari group agreed to acquire the private-banking unit of Belgium's KBC Groep NV for 1.05 billion euros.
Other Qatari groups have been active in Europe, too. Qatar Airways Ltd. in June agreed to take a 35 percent stake in Luxembourg-based Cargolux Airlines International SA, Europe's biggest freight-only carrier.
Qatar Holdings LLC said on Oct. 1 that it will invest about $1 billion in European Goldfields Ltd., the London-listed company behind one of the biggest gold-mining projects in Greece. Other recent Qatari deals include the planned merger of EFG Eurobank Ergasias SA and Alpha Bank SA to form Greece's largest bank, with Qatari-backed Paramount Services Holding Ltd. holding the biggest stake.