Plagiarist Baron Seeks Political Comeback With Lame Excuses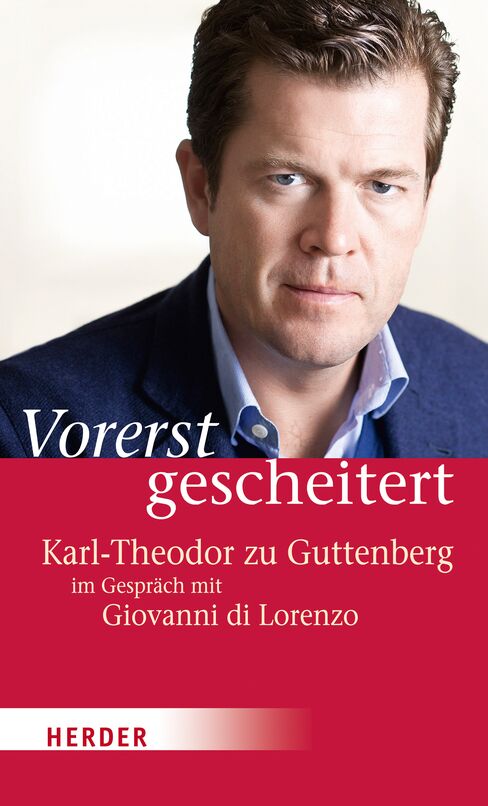 Karl-Theodor zu Guttenberg had it all. A young, telegenic defense minister with an actress wife and an aristocratic background, he consistently ranked as Germany's most popular politician in polls.
It turned out he was a cheat, too. Guttenberg, now 40, resigned in March amid allegations he plagiarized sizeable chunks of his 2006 doctoral thesis. In May, Bayreuth University concluded that he had "seriously violated good academic practice and sought to deceive with intent."
A new book, "Vorerst Gescheitert" (Failed at First), is Guttenberg's attempt to repair his tattered reputation and set the stage for a comeback. Structured as an interview with Giovanni di Lorenzo, editor-in-chief of Die Zeit newspaper, the slim volume leaped to No. 2 in the Spiegel magazine's non-fiction bestseller list this week, almost toppling Walter Isaacson's biography of Steve Jobs from the No. 1 slot.
That suggests Guttenberg, the son of a conductor, still sparks interest. A fan of both Bach and AC/DC, he was a dashing anomaly in the staid Christian Social Union, the Bavarian ally of Chancellor Angela Merkel's ruling party.
Since his fall from grace in what became known as the Googleberg affair, his doctoral thesis has turned into the butt of many jokes. "Johannes Gutenberg invented movable type. K.-T. zu Guttenberg discovered entire movable passages of text," is one of the more translatable gems circling cyberspace.
Retreat to U.S.
In the wake of the scandal, Guttenberg beat a hasty retreat to the U.S., where he is now working at the Center for Strategic and International Studies, a Washington research group.
He already is engineering a political comeback, of sorts. On Nov. 23, days before the book was published, he settled a criminal probe into his doctoral thesis by agreeing to pay 20,000 euros ($26,000) to charity.
This week, the European Union's commissioner for digital affairs, Neelie Kroes, appointed Guttenberg to advise her on promoting Internet freedom in undemocratic countries.
It's hard to imagine "Failed at First" will do his career much good. Excuses along the lines of "my footnotes got lost in the computer" don't make for edifying reading.
Guttenberg vehemently denies deliberate cheating. He argues that he lost the overview of what was his own work and what was the work of others, and omitted footnotes.
Career Accessory
Why did he want the doctorate -- in addition to his aristocratic title of Freiherr (similar to Baron) and his political laurels? In a country where customers are asked to list their academic titles on applications for retail loyalty cards, a Ph.D. is the ultimate accessory to a political career.
Guttenberg says "the biggest mistake of his life" was refusing to acknowledge that he didn't have time to do a good job on the thesis -- a mistake he blames on "arrogance combined with a fair amount of vanity." As a result of being overstretched, his approach became "chaotic," he says.
Even if pure negligence was to blame, that would hardly be confidence-boosting for a future political career. After all, he was head of Germany's armed forces -- a post best held by someone who demonstrates both integrity and diligence.
Yet Guttenberg, who has ditched his round spectacles and adopted a shorter, sharper hairstyle, says his "strength is returning" for the next chapter in his life.
He sees a "political leadership crisis" in Germany. Though he won't be pinned down on timing, Guttenberg says he expects to return and re-enter German politics in some form.
He is pushing his luck prematurely, whether or not he has burned his political bridges in Germany forever. His musings on European debt and nuclear power in the book seem irrelevant, given his current standing. The response in the German media to his new (unpaid) post in Brussels was scathing.
Andrea Nahles, the general secretary of the opposition Social Democrats, described the choice of Guttenberg to advocate Internet freedom as akin to "putting the fox in charge of the hen coop." The Hamburger Abendblatt newspaper warned that in political life, "the downfall is fast, but respect and credibility can only be gained with effort and stamina."
Guttenberg has a long way to go before he can be taken seriously again in Germany.
"Vorerst Gescheitert" is published by Herder in Germany (208 pages, 19.99 euros.)
(Catherine Hickley writes for Muse, the arts and leisure section of Bloomberg News. The opinions expressed are her own.)