Fukushima Plant Should Be Nationalized, Former PM Says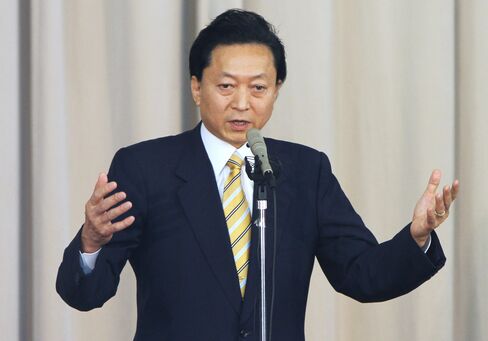 Japan's wrecked Fukushima nuclear station should be taken over by the government to ensure a full account is given of the events that led to the worst atomic crisis in 25 years, a former Japanese prime minister said.
Many questions remain unanswered about the disaster nine months ago when an earthquake and tsunami knocked out cooling and power at the Fukushima Dai-Ichi nuclear station, former Prime Minister Yukio Hatoyama and Tomoyuki Taira, a Japanese parliamentarian, wrote in a commentary in the journal Nature today. The two are members of a parliamentary committee probing the accident.
The legislators, both members of the ruling Democratic Party of Japan, said it's particularly important to establish whether self-sustaining reactions are continuing in the damaged cores and whether explosions that rocked the station in the days after March 11 were nuclear in origin.
"Our investigation has already shown that key pieces of evidence remain incomplete," Hatoyama and Taira said. "We believe that independent scientists must be given access to the nuclear plant and that the plant should be brought into national ownership."
Plant owner Tokyo Electric Power Co. tried to withhold the company's safety manual for Fukushima from Hatoyama's committee, the parliamentarians said. It took six months for the operator to provide an unredacted version of the document, they said.
Tokyo Electric isn't in a position to comment on the article, spokesman Naoyuki Matsumoto said.
Before it's here, it's on the Bloomberg Terminal.
LEARN MORE