Bankers Go Skating, Smart Matilda, Kate's Hotel: London Weekend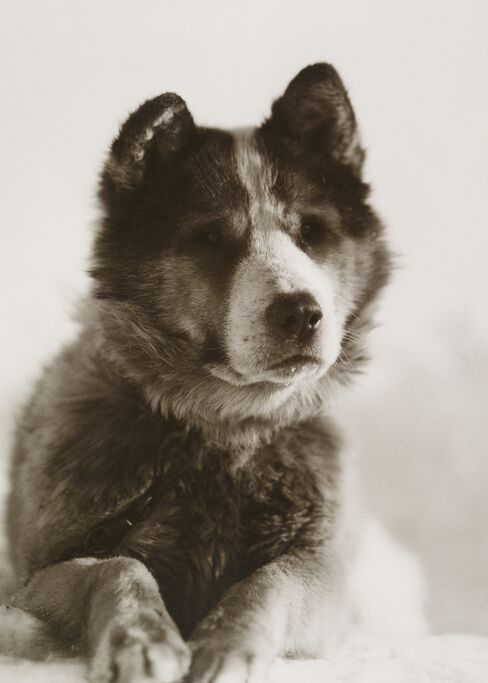 A smart girl with stupid parents is taking the West End by storm.
Matilda -- the title character from the Roald Dahl story -- is the protagonist of a sellout musical. Her vulgar parents, a Mr. and Mrs. Wormwood, are everything she's not: Dad wears tacky plaid suits, and Mom -- a wannabe ballroom dancer -- shows off her tango steps in a number appropriately titled "Loud."
Even at school, Matilda has a mean headmistress: Agatha Trunchball, a former Olympic hammer thrower. Still, she triumphs over the odds, and demonstrates her supernatural powers.
"Matilda the Musical" is produced by the Royal Shakespeare Company. Surprised? Don't be: The RSC co-produced "Les Miserables" too. Cambridge Theatre, Seven Dials Warehouse, 32-34 Earlham Street, WC2 9HU. Information: +44-844-800-1110 or http://www.matildathemusical.com.
There are countless places to eat near the Cambridge Theatre. One of the best is Kopapa, a casual cafe-restaurant owned by the New Zealander fusion chef, Peter Gordon. It's fun, with interesting food and friendly staffers. There's a special Christmas menu for 37 pounds ($57.19) or a pretheater menu at 19.95 pounds for three courses. Information: http://www.kopapa.co.uk/home.php or +44-20-7240-6076.
Saturday
Bring out the Torvill-and-Dean in you.
That's Jayne Torvill and Christopher Dean, the highest-scoring figure skaters of all time. With ice rinks popping up all over the capital, you can train for a medal of your own.
Besides the usual places -- the Natural History Museum, the 18th-century courtyard of Somerset House -- there are rinks at the spooky Tower of London and leafy Hyde Park. And bankers can take to the ice among the glass towers of Canary Wharf.
Information: http://www.toweroflondonicerink.com/index, http://www.somersethouse.org.uk, http://www.nhmskating.com, http://www.hydeparkwinterwonderland.com, http://www.canarywharficerink.com.
Saturday Night
The Manic Street Preachers are performing their hits in marathon shows at the O2. The so-serious Welsh rockers, who have been working together since 1986, are promoting the new double-disc compilation "National Treasures: The Complete Singles."
Expect Manic live favorites such as "If You Tolerate This Your Children Will Be Next" and "The Masses Against the Classes." As they perform their earnest stadium rock, perhaps the trio will remember to smile.
O2, Peninsula Sq., SE10 0DX. Information: +44-20-8463-2000, http://www.theo2.co.uk, http://www.manicstreetpreachers.com
Sunday
A colony of penguins photographed in 1911 currently hangs in a corner of Buckingham Palace.
The birds were snapped during a polar expedition by Captain Robert Falcon Scott, who set out to be the first person to reach the South Pole, and was beaten to it by a whisker. A show at the Queen's Gallery marks the expedition's centenary.
Scott, who looks tanned and confident at the start, is frostbitten and underfed by the end -- in a poignant photograph from January 1912, two months before he and four teammates died making their way back.
Photographer Herbert Ponting also takes magnificent shots of castle-like ice walls, frozen grottoes and volcanoes, as well as of Vida the dog, described in Scott's diary as "so unused to kindness that it took him time to appreciate it."
"The Heart of the Great Alone: Scott, Shackleton and Antarctic Photography" (through April 15, 2012) is at the Queen's Gallery, Buckingham Palace. Information: http://www.royalcollection.org.uk.
To complete the royal experience, try lunch at the Dining Room at the Goring. This is the hotel where Kate Middleton stayed the night before her marriage to Prince William in April. The restaurant -- designed by Viscount Linley -- serves traditional British fare. Lunch is 36 pounds for three courses, or 41 pounds on Sunday. Information: http://www.thegoring.com/diningroom.aspx or +44-20-7396-9000.