OPEC's El-Badri Says No Room for National Quotas as Libya Rises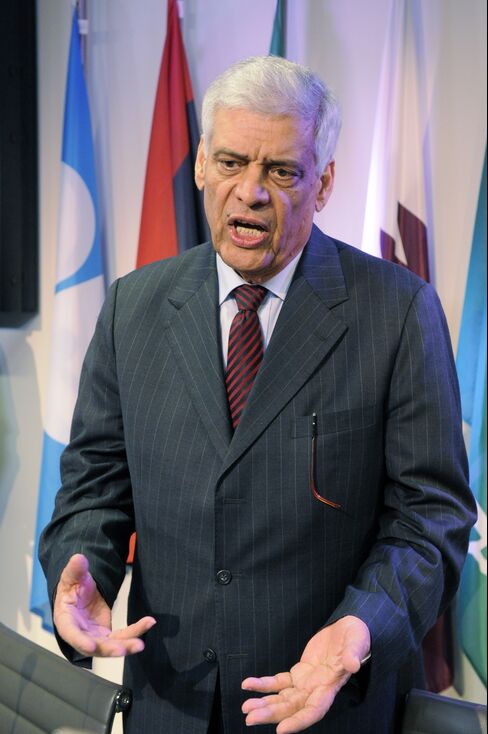 OPEC Secretary-General Abdalla el-Badri said the group won't use individual, national production targets for its 12 member nations while Libyan oil exports are still recovering from the country's armed conflict.
The Organization of Petroleum Exporting Countries today agreed to a 30 million barrel-a-day collective production ceiling for all 12 members at a meeting in Vienna.
"We really cannot have individual quotas at this time because Libya is out,'" he said in an interview today in Vienna. "When Libya is back, then we will have some allocation. I hope in June we will discuss it."
The group at its last meeting six months ago failed to reaffirm national limits or the collective ceiling of 24.845 million barrels a day for 11 of its members as OPEC countries disagreed on whether to formally acknowledge increased supply from some members that were pumping more to make up for reduced Libyan exports.
OPEC's next meeting is on June 14, 2012.
Before it's here, it's on the Bloomberg Terminal.
LEARN MORE