Texans Defensive Coordinator Wade Phillips to Take Medical Leave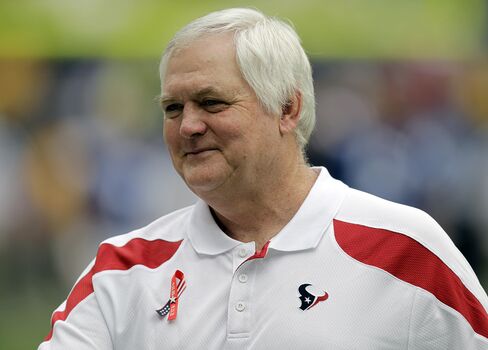 Houston Texans defensive coordinator Wade Phillips will take medical leave from the National Football League franchise to undergo an undisclosed surgical procedure, the team said in a statement.
Phillips, 64, was hired by Houston in January after being fired as head coach of the Dallas Cowboys last season.
The 10-3 Texans have clinched a playoff spot and are first in the American Football Conference South Division.
Before it's here, it's on the Bloomberg Terminal.
LEARN MORE