Holiday Online Spending in U.S. Gains 15% to $26.8 Billion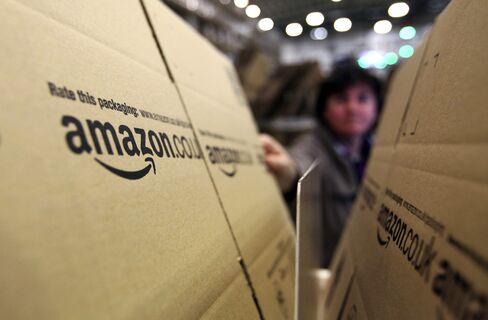 U.S. online retail spending rose 15 percent to $26.8 billion in the holiday season through Dec. 12, according to ComScore Inc., a sign more consumers are taking advantage of discounts available through e-commerce providers.
Spending rose to a record $6.1 billion in the most recent week, Reston, Virginia-based ComScore said today in a statement on its website.
Web retailers led by Amazon.com Inc. and EBay Inc. are angling to get shoppers to make purchases online, rather than in physical stores. Amazon.com offered a discount on certain products to consumers who use its mobile application to check prices elsewhere. EBay opened pop-up stores that let customers look at products before buying them online. Free shipping deals in coming days will give added inducement, ComScore said.
Dec. 12 "kicks off what should be the heaviest week of the year for online shopping, where we could see several billion-dollar spending days," ComScore Chairman Gian Fulgoni said in the statement.
The heaviest day so far came Nov. 28, when spending rose 22 percent to $1.25 billion as consumers took advantage of discounts offered on Cyber Monday, the first Monday after Thanksgiving. The fastest-growing category was digital content and subscriptions, which includes books, music and movies, ComScore said.
Online retailers are vying for a larger share of the retail market. E-commerce accounted for just 4.6 percent of the total retail market in the third quarter, according to the U.S. Department of Commerce.
Amazon, based in Seattle, slipped 30 cents to $180.21 at the close in New York. The stock is little changed this year. Shares of San Jose, California-based EBay fell 57 cents to $30.27. They've dropped 8.8 percent in 2011.