EPA Backs Three Refrigerant Chemicals for GE, Ben & Jerry's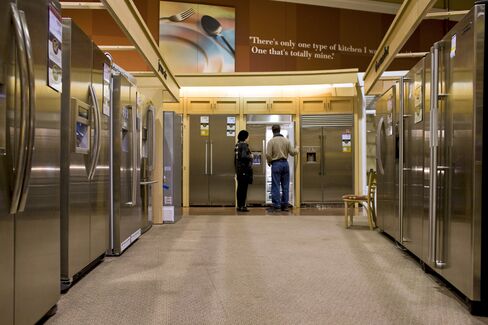 The U.S. Environmental Protection Agency approved three refrigerants, acting on petitions from General Electric Co. and the Ben & Jerry's unit of Unilever NV.
Use of the chemicals -- propane, isobutane and R-1441A -- will reduce releases of climate-damaging hydrofluorocarbons, or HFCs, the agency said today in an e-mailed statement. The action was taken in response to a petition by the companies, and a lengthy safety review process from the government.
"Today's action is a great example of how businesses and EPA can work together to protect our planet and drive innovation," Gina McCarthy, assistant administrator for the EPA's Office of Air and Radiation, said in the statement.
U.S. refrigerators and freezers switched to HFCs after an international agreement two decades ago to phase out use of chlorofluorocarbons, which damage the ozone layer. The HFCs pose a different challenge because they are more potent greenhouse gases than carbon dioxide. The three alternatives will help curb climate change, according to the environmental group Greenpeace, which pushed for today's EPA action.
"We see this as an important first step," Kert Davies, research director for Greenpeace, said in an interview. "It's not going to save the Arctic, but it's not insignificant either."
All refrigerators in Europe already use these alternative chemicals, Davies said.
GE said more than a year ago that it was introducing an HFC-free, high-end refrigerator in the U.S. using isobutane, and that it had preliminary approval from the EPA.