Anelka Joins Shanghai Team With Reported $14 Million Pay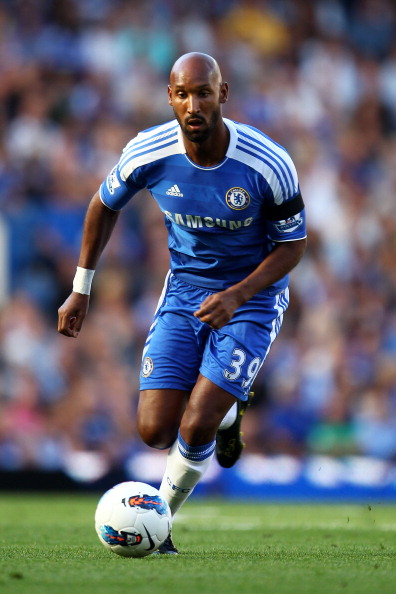 Chelsea striker Nicolas Anelka will join China's Shanghai Shenhua with a contract that may make him among the world's best-paid soccer players.
Anelka agreed to a two-year contract and will move next month during the mid-season transfer window, the Chinese team said, without disclosing financial terms. Chelsea confirmed the transfer in a statement on its website.
The 32-year-old Frenchman will earn 10.6 million euros ($14.1 million) annually at Shenhua, which ranked the 11th in the 16-team Chinese Super League last season that ended in November, according to a report by Chinese news portal Sina.com.cn. Shenhua is owned by billionaire Zhu Jun, the chairman of Chinese online game operator and developer The9 Ltd.
Anelka's job will also include promotion for games produced by The9, according to the Sina report.
Samuel Eto'o became one of the world's top-earning players in August when he transferred from Inter Milan to Russian team Anzhi Makhachkala for a salary the British Broadcasting Corp. put at 10 million euros. Real Madrid's Cristiano Ronaldo has the biggest salary in soccer, earning 13 million euros before endorsement pay, according to France Football magazine, which compiles an annual rich list of players.
China is becoming a draw for top players as Chinese business owners splurge on soccer team spending. Darío Leonardo Conca, the Argentine named best soccer player in the Brazilian league for two years in a row, joined China's Guangzhou Evergrande from Fluminense of Rio de Janeiro for a record $10 million fee, the Chinese club said in July.
Didier Drogba, another Chelsea striker and former Real Madrid midfielder Guti are among players that may join Chinese clubs, according to Chinese media reports.