Bleary-Eyed UN Negotiators Press on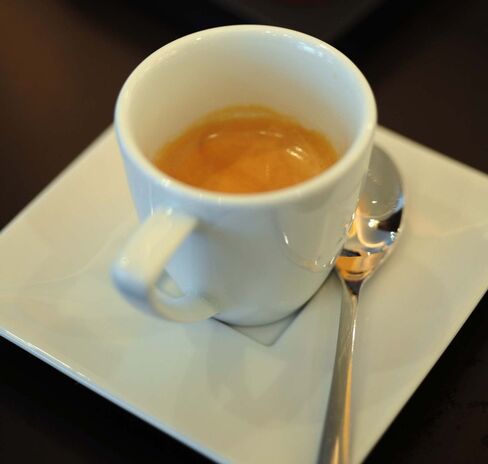 By Alex Morales
Two weeks of UN climate negotiations take a toll on participants, who are often engaged in highly technical discussions until the early hours.
Sometimes the fatigue is all too visible. Five years ago in Bali, in a fractious plenary, the then executive secretary of the UN climate program, Yvo de Boer, left the chamber in tears after China questioned the partiality of his secretariat. In a press conference later, he blamed the dramatic scene on a lack of sleep. At the same meeting, Indonesian Environment Minister Rachmat Witoelar's voice audibly faltered several times as he presided over discussions as president of the Conference of the Parties, or COP, as the talks are known.(For more on climate jargon, read this).
The negotiators often rack up several nights in a row with just three or four hours of sleep as the rigors of writing text that's acceptable to more than 190 nations make increasing demands on their time. This year's talks in Durban, South Africa, are due to end this evening, though nobody's expecting punctuality.
"The last two COPs ended Saturday in the morning," said Argentinean envoy Silvia Merega. "My flight is for Sunday."
Bangladeshi finance negotiator Quamrul Chowdhury said earlier this week he was "feeling the strain" after working into the early hours of the morning for several nights. He predicted that nothing will be decided until the "11th hour."
Brazilian Environment Minister Izabella Teixeira yesterday rubbed her eyes repeatedly in her first press conference at the talks, after coming straight to the convention center after a grueling flight from Brazil. "I just arrived, and I'm exhausted," she said. Sitting next to her, Brazil's chief negotiator Luiz Alberto Figueiredo predicted the sleep deficit will only increase.
"It is highly probable that some of us will not sleep tonight due to intensive negotiations," he said.
He was right. Negotiations carried on until at least 4 a.m. and resumed again early today, and are likely to go into the night again.
"I expect that this will go on, and it may go on through the night, and we will stand firm," U.K. Secretary of State for Energy and Climate Change Chris Huhne told reporters this morning. Yesterday, he'd said: "As you know we're quite happy on the EU team to go for sleepless nights in order to get an agreement."
In the five previous conferences I've attended -- Nairobi, Bali, Poznan, Copenhagen and Cancun, the closing plenary meeting has always concluded on Saturday. In Bali, I started working at 10 a.m. on Friday, and was seeing blurred streaks of light as I walked back to my hotel room at 10 p.m. the following evening, after 60 sleepless hours. (For transparency, I should add that the last couple of hours involved a cocktail after filing my closing copy.)
With a team of seven reporters in Durban, Bloomberg are lucky enough to be able to play Tag-team, with a couple of people arriving early and others staying late. But with two plenary rooms, two press conference rooms, dozens of side events and secondary meetings discussing different parts of the package, we don't want to be short-staffed for too long. The coffee stations have been packing up every evening. I hope they stay open tonight.
This year's predicted end? 10 a.m. on Saturday morning, said Mark Lynas, climate change adviser to Maldivian President Mohamed Nasheed.
"On the two or three critical issues, there won't be any outcome until presumably 4 o'clock in the morning on Saturday, or even not then," said Lynas. "My flight is 4 p.m. on the Saturday, which might be optimistic."
-0- Dec/09/2011 14:22 GMT
Before it's here, it's on the Bloomberg Terminal.
LEARN MORE