U.S. Stocks Extend Drop as S&P Says It May Cut EU, Europe Banks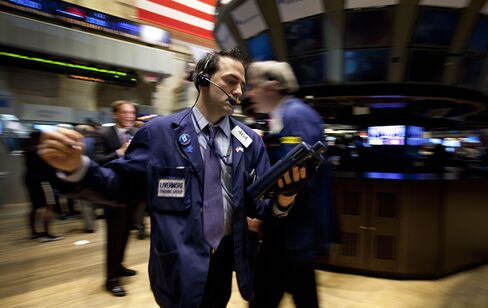 Dec. 7 (Bloomberg) -- U.S. stocks extended losses after Standard & Poor's said it may cut the European Union's credit rating as well as ratings on BNP Paribas SA, Commerzbank AG and Deutsche Bank AG.
The S&P 500 slipped 0.4 percent to 1,253.81 at 2:46 p.m. in New York.
The EU had its AAA long-term rating put on "creditwatch negative" by S&P Ratings Services after a similar action on 15 of the 17 Euro members. The EU's short-term A-1+ rating was affirmed.
To contact the editor responsible for this story: Michael P. Regan at mregan12@bloomberg.net