Reid Says Democrats Will Offer 'Modified' Payroll Tax Cut Bill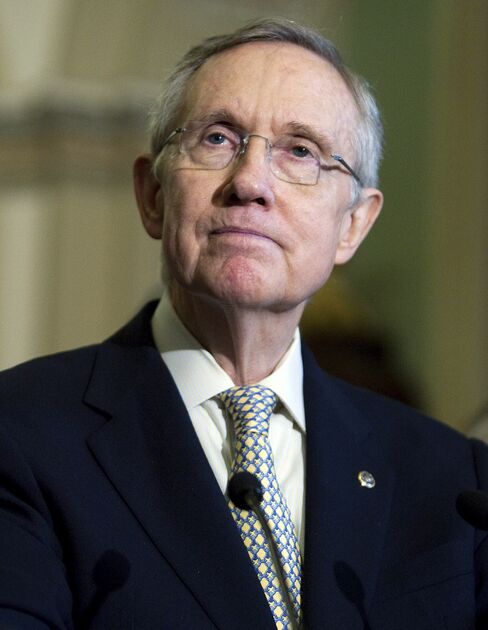 U.S. Senate Majority Leader Harry Reid said Democrats will introduce a "modified" version of a payroll tax cut extension for workers for 2012 today. The measure will be offset by a "scaled-back, temporary" surtax on annual income exceeding $1 million.
"Raising taxes on American families by $1,000 next month will have an immediate negative impact on the economy," Reid said today on the Senate floor. "We all know Congress can't afford to play chicken with this economy."
Before it's here, it's on the Bloomberg Terminal.
LEARN MORE